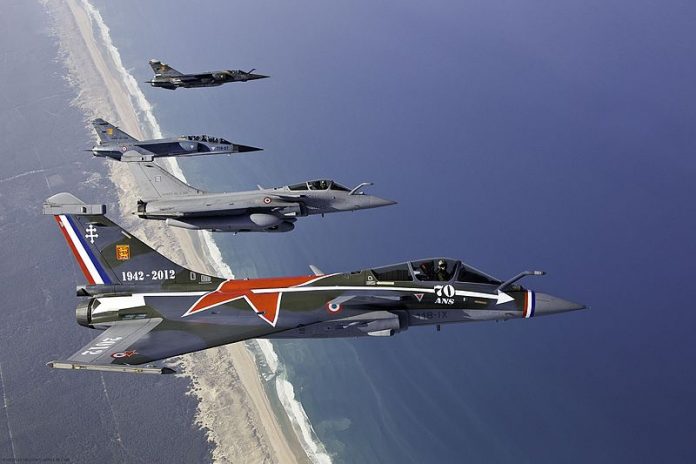 The Union government on Monday (April 29) sought time from the Supreme Court to file its response to the Rafale review petitions.
Making the plea before a bench headed by Chief Justice of India Ranjan Gogoi, senior advocate R Balasubramanium, representing the government, sought the permission of the court to circulate a letter for additional time to file a reply. He sought a deferment of hearing scheduled for April 30.
The court allowed the government to circulate the letter but did not say anything on the issue of adjournment of scheduled hearing on April 30.
The court said Rafale documents published in the articles of The Hindu would be considered during the examination of the five review petitions that were filed after the court on December 14 dismissed the need for an inquiry into the Rafale deal.
The review petitions filed by former Union ministers Yashwant Sinha, Arun Shourie and activist lawyer Prashant Bhushan is listed for hearing before a bench headed by the Chief Justice on April 30 in the post lunch session.    Two other review petitions — filed by Aam Aadmi Party leader Sanjay Singh and advocate Vineet Dhanda — are also listed for hearing on Tuesday.
The Centre has said in the letter that the government has raised certain preliminary objections on maintainability of certain documents relied upon in the review petitions and the court had decided the issue on April 10.
It said that since the government has not filed any reply on merit of the review pleas, it would need some time to file a detailed reply to the petitions seeking review of December 14, 2018 verdict in Rafale fighter jet deal case. In the December 14 judgement, the apex court had dismissed all pleas challenging the procurement of 36 Rafale fighter jets from France.
Rejecting the Centre's oppositions to the review petitions which in turn had sought an inquiry into the Rafale deal based on fresh evidence, the Supreme Court on April 10 had decided to hear the review petitions.
The review petitions had cited secret government documents, a series of which were published in The Hindu in February.
The Centre in March had told the apex that the documents were stolen from the Defence Ministry and people involved in its theft were violating the Official Secrets Act.
(With agency inputs)