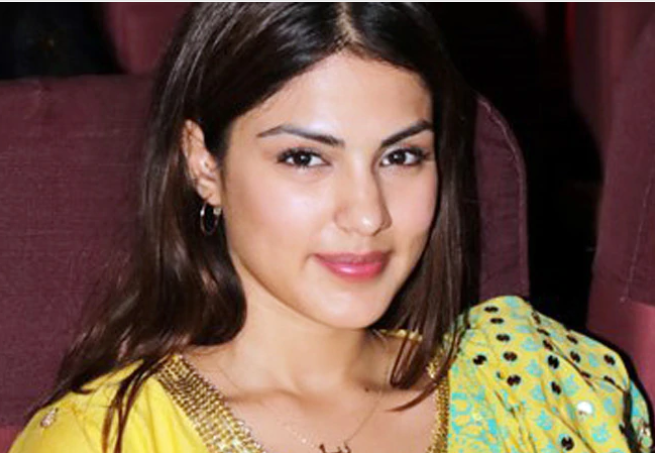 Actor Rhea Chakraborty's allegation that her former boyfriend and late actor Sushant Singh Rajput's sisters had obtained medicines for him using fake prescriptions was "speculative" and that the FIR filed on the basis of her complaint was "vitiated and bad in law", the CBI has told the Bombay high Court.  
During the hearing on a petition from the sisters Priyanka Singh and Meetu Singh for quashing of the case filed against them by the Mumbai police on Chakraborty's complaint, the CBI said an FIR cannot be registered on the basis of speculations. "The allegations in the present FIR are mostly presumptive and speculative in nature," the CBI said, reported PTI.
Related News: Is bail to Rhea a setback for NCB?
Besides Rajput's sisters, Dr Tarun Kumar, a doctor at the Ram Manohar Lohia Hospital in Delhi, is also named in the case filed by the Mumbai police. He is alleged to have signed the medical prescription for Rajput. According to Rhea, the medicines obtained for Rajput were banned under the Narcotic Drugs and Psychotropic Substances Act.  
The CBI said it is already investigating the death of Rajput and other aspects related to it. Therefore, another FIR in connection with the case should not be allowed. "It is settled law that two FIRs cannot be registered on the same cause of action," the CBI told the court.
It said the Mumbai police should have forwarded Rhea Chakraborty's complaint to it. "Registration of FIR on the same facts and cause of action is both unwarranted and not allowed under law. Thus, this FIR is vitiated and bad in law," it said, according to PTI.  
Related News: Dismiss plea of Sushant's sisters for quashing FIR, Rhea tells High Court
Rhea Chakraborty's complaint was based on a WhatsApp messages between Rajput and his sister dated June 8, which showed prescriptions for some medicines. The CBI said if she had known about the messages, she should not have waited till September to file the case.