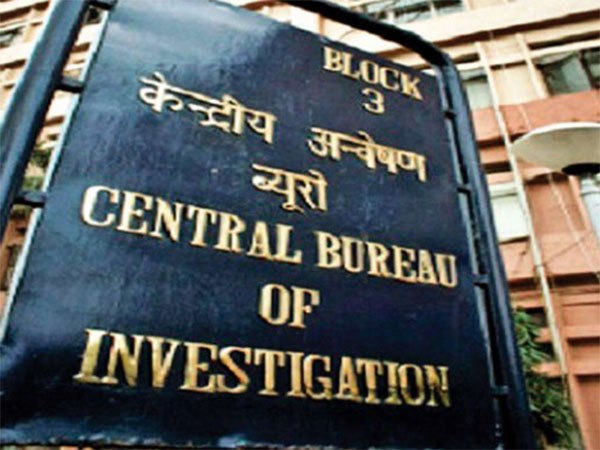 CBI books five for siphoning off US citizen's retirement funds
The CBI has booked five people for allegedly siphoning off retirement funds of a US citizen worth $400,000 (Rs 3.37 crore as per current rates), officials said on Friday (July 7). The fraudsters posed as Microsoft tech support while pulling of the thuggery.
A case of fraud has been registered against Delhi-based Praful Gupta, Sarita Gupta, Kunal Almadi, Gaurav Pahwa and Kanpur-based Rishabh Dixit on the basis of inputs from the Federal Bureau of Investigation (FBI), the CBI officials said.
The CBI conducted searches at their premises in Dilshad Garden and Janakpuri in Delhi, and Kidwai Nagar in Kanpur, the agency said in a statement.
Also read: Family of Dr. Vandana Das approaches Kerala HC, seeks CBI probe
Laptop hacked
It is alleged that victim Lisa Roth's laptop was hacked, following which she called a number on the screen and a person feigning affiliation with Microsoft misguided her by informing that there were some wire transfers from her retirement account.
The imposter advised her to contact Fidelity Investments, the CBI FIR stated. When Roth called the number provided by the purported Microsoft employee, she was instructed to transfer money from her Fidelity Investments account to a more secure account.
During the phone call, the caller deceitfully gained remote access to her system and transferred a staggering $300,000 (Rs 2.48 crore as per current rates) from her Fidelity Investments Account to her account with First State Bank, the FIR stated. The caller then opened an account with Binance.com on behalf of Roth and advised her to wire the $300,000 to an account titled Prime Trust with Binance.com, it said.
Converted to crypto

The FIR stated that "accordingly, Roth went to First State Bank and tried to transfer $3 lakh to Prime Trust. However, after a few days, the said transaction was declined by Binance.com as she had wrongly written Prime Title in place of Prime Trust, and the amount was returned to her First State Bank account," it stated.
Also read: Twist in the tale: CBI's approver Dinesh Arora arrested by ED in Delhi excise policy case
The CBI alleged that after the transaction was declined, the caller again contacted Roth advising her to transfer additional money from her Fidelity Investments account to her First State Bank account, so that an amount of $400,000 (Rs 3.37 crore as per current rates) could be transferred to a more secure account. The caller exercising unauthorised remote control over Roth's system, opened her an OKcoin account using her mobile number and e-mail ID, and advised her to transfer the $400,000 to it.
Following the deceptive advice, she transferred the US$ 400,000 to the OKcoin account on June 7 last year. However, when she logged into her OKcoin account after a few weeks, she found that her account was empty. The pilfered amount was astutely converted into cryptocurrency, which was further transferred to the five accused in their Binance and FTX wallets, the FIR stated.
(With agency inputs)