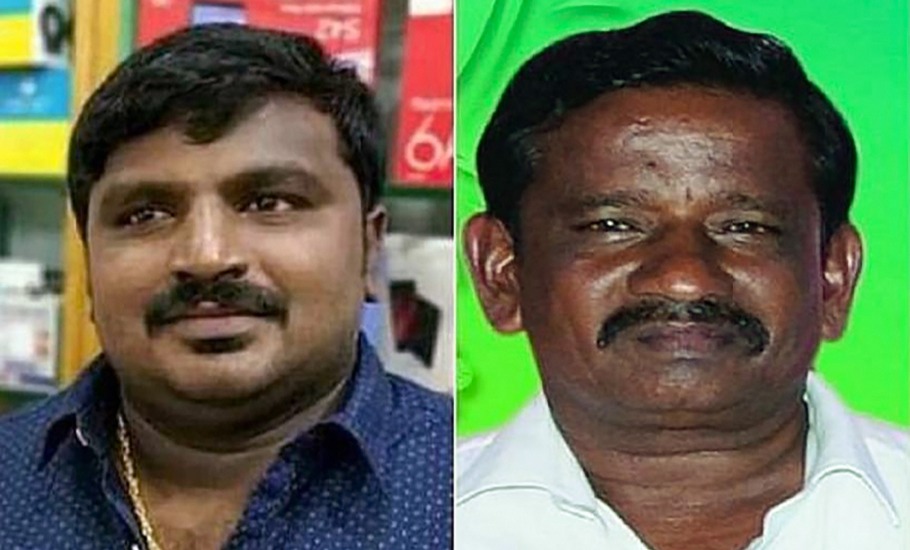 The Crime Branch CID, which is presently handling the case of Jayaraj and Bennicks custodial death, said it was questioning five policemen in connection with the case on Wednesday (July 8)
The first arrests were made on the intervening night of July 1 and July 2 when sub inspectors Raghu Ganesh and Balakrishnan and constables Murugan and Muthuraj were charged for murder. Later they arrested inspector Sridhar who was suspended then.
Days after the arrest and remand of five police personnel, five more police men are now being "enquired," over the alleged police torture due to which Jeyaraj and his son Bennicks died, an official told PTI.
While Bennicks died on June 22, his father passed away the next day at a government hospital in Kovilpatti town in Tuticorin district.
The father-son duo were arrested on June 19 for alleged violation of prohibitory orders by keeping open their mobile phone outlet beyond the permitted business hours. The incident grabbed national and international attention following George Floyd's death due to Minneapolis police brutality in US.
The CB-CID is presently handling the case as per the direction of the Madurai bench of the Madras high court. The Centre had issued a notification on July 7 on CBI taking over the investigation following Tamil Nadu chief minister Edappadi K. Palaniswami writing to Home Minister Amit Shah requesting a probe by the central agency.