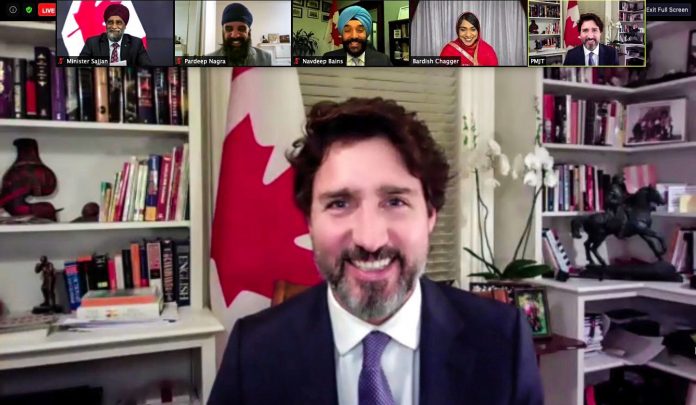 About a month has passed since Canadian Prime Minister Justin Trudeau commented on Indian farmers' protest against the farm laws, but the government of India does not seem to have forgiven him for "interfering in India's domestic affairs".
Defence Minister Rajnath Singh on Wednesday (December 30) took strong exception to the Canadian Prime Minister's remarks made on December 5. "First of all, I would like to say about the prime minister of any country that comment should not be made about India's internal affairs. India does not require any outside interference. We will sort out issues by ourselves. It is an internal matter of India. No country in the world has the right to comment on India's internal affairs," Rajnath Singh said in an interview with ANI.
Also read: Farm laws unite Punjab, Haryana farmers divided over Satluj-Yamuna link
"India is not any other country that someone can say anything," he added.
Rajnath Singh urged farmers to hold a detailed discussion on every aspect of the three laws and said the government will not take any step against their interests.
During a Facebook video chat, Justin Trudeau had expressed concern about the farmers' protest in India against three farm laws. He then said, "Canada will always be there to defend the right of peaceful protest."
Also read: Telangana govt takes on farm laws to protect its farmer-friendly image
India had then summoned Canada's envoy and conveyed that remarks of Justin Trudeau and Canadian lawmakers concerning farmers' protest had the potential to "seriously" damage bilateral ties.