The reports of a "detailed border disengagement plan" in the Pangong Tso area in eastern Ladakh between India and China are "inaccurate", China's state-owned Global Times (GT) newspaper has claimed.
"The Indian media's reports that detailed arrangements for a proposed disengagement plan are being discussed and finalised by the Chinese and Indian militaries are inaccurate and not helpful for the two sides to reach their established goals," GT said, in a report quoting sources.
It added that the newspaper had learned from sources on Thursday (November 12) that the momentum brought by the eighth round of corps commander talk is good.
Advertisement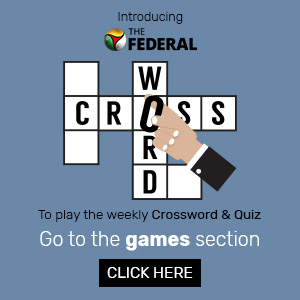 Related News: LAC stable; India, China working on mutually beneficial deal – Army chief
Senior Congress leader P. Chidambaram had said India must insist on a joint statement in case any agreement was reached with China.
"If there is agreement on anything, India must insist on a joint statement so that we put and end to this tragi-comedy of claim and repudiation," he tweeted.
"Government must explain what is going on in these never-ending talks with China Every time India claims that there has been 'agreement' on disengagement, China repudiates the claim (sic)," he wrote in another tweet.
If there is agreement on anything, India must insist on a joint statement so that we put and end to this tragi-comedy of claim and repudiation

— P. Chidambaram (@PChidambaram_IN) November 12, 2020
News agency ANI, quoting sources, had reported on Wednesday, "As per the disengagement plan which is to be carried out in three steps in one week from the talks in the Pangong lake area, the armoured vehicles including tanks and armoured personnel carriers were to be moved back from their frontline deployment to a significant distance from the Line of Actual Control (LAC) by both sides."
Related News: India can't depend on US-led Quad to end impasse with China
According to PTI, government sources said India and China may be on the verge of a breakthrough in resolving the over six-month-long tense border standoff in eastern Ladakh with both sides broadly agreeing on a three-step process on disengagement of troops and withdrawal of weaponry from all major friction points in a time-bound manner.
On Thursday, the Ministry of External Affairs said India and China have agreed to maintain dialogue and communication through military and diplomatic channels to resolve the Ladakh standoff even as it refrained from commenting on reports that the two sides are working on a plan to pull back troops and weapons from the border friction points.
"When we have something to share, we will share. Discussions are ongoing," External Affairs Ministry Spokesperson Anurag Srivastava said in reply to a volley of questions on whether India and China were working on specific proposals to resolve the over six-month-long row in eastern Ladakh.
India and China have been in a combat-ready situation ever since May with both sides deploying their troops heavily along the eastern Ladakh border. There have also been eight rounds of military talks over the situation.
Nearly 50,000 Indian Army troops are currently deployed in a high state of combat readiness in various mountainous locations in eastern Ladakh in sub-zero conditions as multiple rounds of talks between the two sides have not yielded any concrete outcome to resolve the standoff.
China has also deployed an equal number of troops, according to officials. The standoff between the two sides erupted in early May.
(With inputs from PTI)