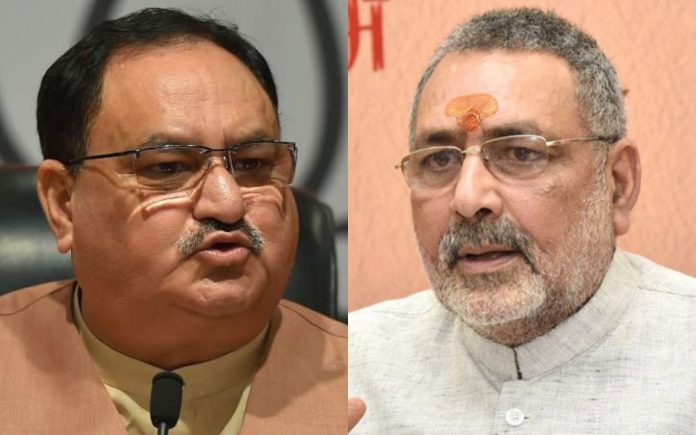 After Bharatiya Janata Party's (BJP) loss in the recent Delhi election, the party's brass believes its functionaries should restrain themselves from making controversial remarks as it is gearing up for the Bihar polls, with party chief JP Nadda cautioning Union minister Giriraj Singh against making such statements.
Nadda summoned Singh, MP from Bihar, on Saturday and cautioned him against making such remarks after he stoked a controversy by describing Deoband, the seat of Islamic seminary, as the "Gangotri of terrorism". Few days back, Union home minister Amit Shah attributed controversial remarks made by some party functionaries in the run up to the Delhi campaign as one of the reasons for BJP's defeat.
Speeches like 'Indo-Pak match' should not have been made by BJP ministers during the recent Delhi election campaign and that such remarks may have resulted in the party's defeat, Shah had said while speaking about the party's defeat in recent Delhi assembly polls.