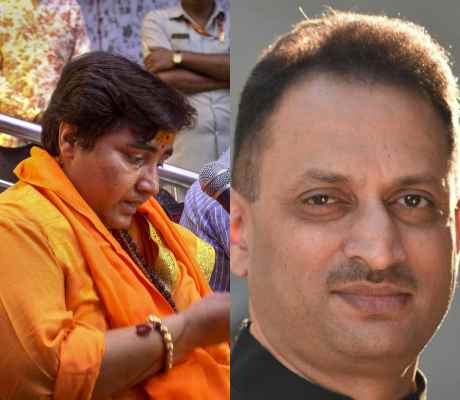 Soon after former Union Minister from BJP Anantkumar Hegde backed the comments by Malegaon blast accused and BJP MP candidate from Bhopal Sadhvi Pragya Thakur on Mahatma Gandhi's assassin Nathuram Godse, on twitter, he has swung into damage control mode, saying his Twitter account has been breached.
The MP candidate from Uttara Kannada in Karnataka had tweeted in support of Thakur, a day after she said that Godse was a 'deshbhakt' and would always remain one, responding to questions relating to actor-politician Kamal Hassan's jibe on Godse as independent India's first extremist, who was a Hindu.
He tweeted saying, "Am glad 7 decades later today's generation debates in a changed perceptional environment and gives good scope for the condemned to be heard upon. #NathuramGodse would have finally felt happy with this debate!"
However, within hours, Hegde took to Twitter, disowning his post, saying that he would never justify Gandhi's murder of sympathise with his assassin.
"My account was hacked since yesterday. There is no question of justifying Gandhi ji's murder. There can be no sympathy or justification of Gandhi ji's murder. We all have full respect for Gandhi ji's contribution to the nation."