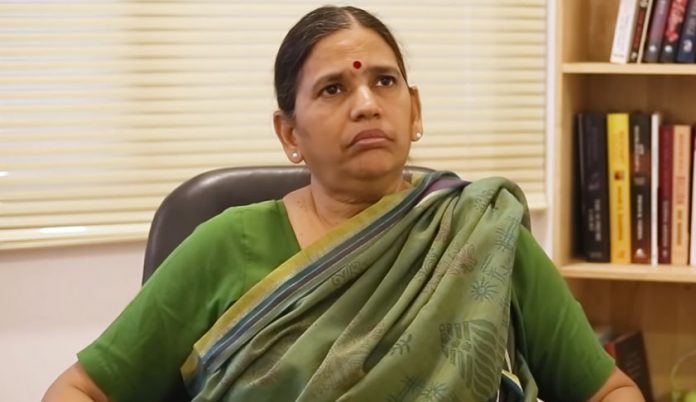 The Bombay High Court on Friday (August 28) dismissed the bail application of Sudha Bharadwaj, an activist arrested in the Bhima-Koregaon case, who had sought relief on medical grounds in view of the COVID-19 outbreak in prisons.
Bharadwaj is lodged in Mumbai's Byculla Women's Jail. She moved the Bombay High Court after a special NIA court rejected her interim bail plea earlier.
A division bench of Justices R D Dhanuka and V G Bisht on Friday (August 28) stated that Bharadwaj had been examined in prison by a medical officer and her condition was found to be "stable and satisfactory".
On Tuesday, the high court ordered submission of the copies of latest medical reports of Bharadwaj, Anand Teltumbde and Vernon Gonsalves, to their families, lawyers and the National Investigation Agency (NIA) by Friday. The court had said the accused and their families had a right to know the status of their health and should be given the reports without any delay.
Advocate Ragini Ahuja argued that Bharadwaj suffered from chronic ailments such as diabetes and hypertension, which put her at a high risk of contracting COVID-19 in prison. Ahuja told the Court that there was a contradiction between the July 23 and August 21 medical reports of Bharadwaj and said that while the medical report of July had said that her vital parameters were on the higher side and she had heart ischemia, the August report stated the vital parameters were normal.
"How can a person recover completely of a heart condition in just four weeks?" Ahuja asked, adding, "Bharadwaj's conditions required proper treatment and therefore we seek interim bail on medical grounds."
Additional Solicitor General Anil Singh for NIA and Public Prosecutor Deepak Thakare told the court that if required, Bharadwaj will be admitted to the hospital.
After hearing both sides, the HC bench said there was no substance in the appellant's submissions based on inconsistencies in the medical report.
Bharadwaj was arrested, along with 11 others, over alleged Maoist links and their alleged involvement in the Bhima-Koregaon violence on January 1, 2018. The gathering consisted largely of Mahars, and stone pelting by anti-social elements on the gathering resulted in death of 28-year old. In the aftermath, protests happened across India resulting in one death, 30 policemen being injured as well as over 300 people being detained.