Bengaluru is the most liveable among 111 Indian cities, the government has declared in its 'Ease of Living Index' (EoLI) on Thursday, while Shimla has topped in the category of cities having less than a million population.
In the category of 'million-plus population', among 49 cities, Bengaluru topped, followed by Pune, Ahmedabad, Chennai, Surat, Navi Mumbai, Coimbatore, Vadodra, Indore and Greater Mumbai. Meanwhile, Delhi figured at the 13th spot and Srinagar at the bottom.
Shimla topped in the category of cities having "population less than million", followed by Bhubaneshwar, Silvassa, Kakinada, Salem, Vellore, Gandhinagar, Gurgaon, Davangere and Tiruchirapalli. Muzaffarpur figured at the bottom of the index for 62 cities in this category.
Advertisement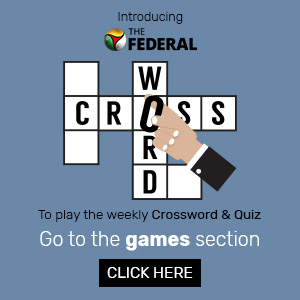 Housing and Urban Affairs Hardeep Singh Puri announced the release of the final rankings of Ease of Living Index (EoLI) 2020 and the Municipal Performance Index (MPI) 2020 at an online event on Thursday.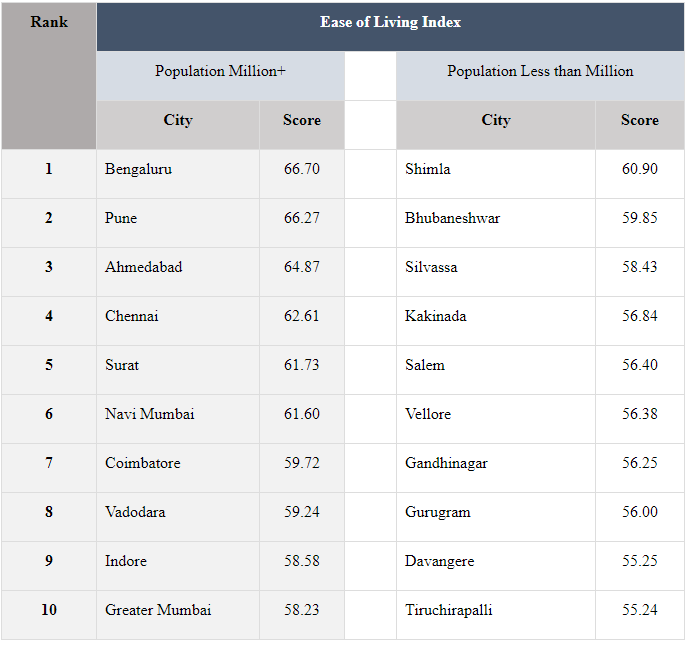 The New Delhi Municipal Council topped the 'Municipal Performance Index' in the 'less than million' population category. It is followed by Triputi, Gandhinagar, Karnal, Salem, Tiruppur, Bilaspur, Udaipur, Jhansi and Tirunelveli.
Indore topped the 'Municipal Performance Index' in the million-plus population category, and was followed by Surat, Bhopal, Pimpri Chinchawad, Pune, Ahmedabad, Raipur, Greater Mumbai, Visakhapatnam and Vadodara.
What is Ease of Living Index?
The Ease of Living Index, according to a government press release, is an assessment tool that evaluates the quality of life and impact of various initiatives for urban development. It provides a comprehensive understanding of participating cities across the country based on quality of life, economic-ability of a city, and its sustainability and resilience.
As many as 111 Indian cities took participated in EoLI 2020. It took into account several indicators including education, health, housing and shelter, WASH and SWM, mobility, safety and security, recreation, level of economic development, economic opportunities, environment, green Spaces, and buildings, energy consumption, and city Resilience.
These account for 70% of the overall outcome. The rest 30% depends on Citizen Perception Survey, which was undertaken to help validate citizens' experience of their city in the terms of service delivery.