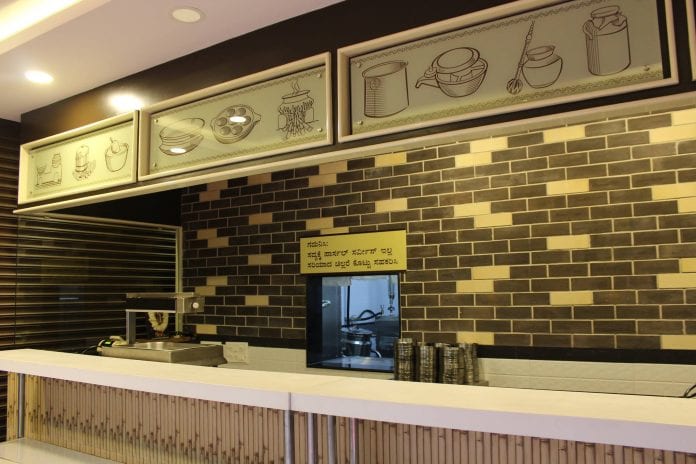 'New normal' has to be the cliché of this year. And, every industry is trying hard to find what this new normal will be. For the restaurant business, it doesn't look good. At least 30 per cent of the 21,000 hotels and restaurants in Bengaluru are expected to shut down in the coming months.
"More shutdowns, lesser options and smaller menu" will be the new normal for the food and beverages industry in Bengaluru, say hoteliers. Farzan Abbas is a partner in five multi-cuisine restaurants across the city and four of them are currently operational. He would get 400 customers in a day during the weekend but now hardly 70 people come in. "Every day there is news of some new hotel or restaurant being up for sale but there are no buyers. It's survival of the fittest. People are scared to come out, even home deliveries are not seen as a safe option," says Farzan Abbas.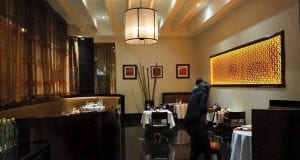 Bruhat Bangalore Hotels' Association estimates that out of 21,000 hotels and restaurants in the city 30-40% will shut down in the coming months. Unlock process hasn't helped the industry as people are sceptical about eating out. Establishments near IT corridors have been severely hit as most companies have continued with work from home while many customers who would eat out have now gone back to their hometowns.
Ingu Thengu, a mid-size restaurant specializing in South Indian cuisine, hasn't opened even after the lockdown was eased. Its owner Parameshwara Adiga doesn't see any hope of business picking up anytime soon. Although his landlord has waived off 50% of the rent he is adopting a wait and watch policy and doesn't rule out selling the business if he gets a buyer. "There is not enough business; if we don't get volume then we will spend more keeping the hotel open," says Adiga.
He argues that the pandemic was just the final nail in the coffin, the business model followed had pushed most establishments to the brink of closure before COVID19 hit the country, "Our prices haven't gone up for a decade, most establishments were running by barely managing to break even while many legacy establishments like MTR have high pricing and can take the hit today," says Adiga.
Will Bengaluru's famed Darshinis survive the crisis?
Few cities in India attach as much significance to breakfast as Bengaluru does; it's a crucial part of its culture. A large contributor to this culture are Darshinis of Bengaluru — small self-service eateries dishing out piping hot idly, vada, dosa etc with filter coffee at pocket-friendly prices.
The Darshinis which have survived economic slowdowns and onslaught of food delivery apps over the last few decades are facing an existential crisis but seem resilient. Compared to fine dine restaurants and casual dining options, the Darshinis in the city are poised better to survive.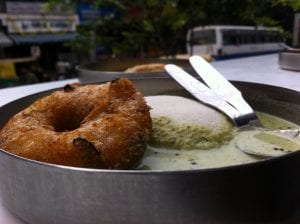 Many of them have seen the business of 30-40% since Unlock 1.0. They have cut staff by 50%, reduced their menu and renegotiated rent with their landlord to improve chances of survival. "It is all about business survival till December and then assess again based on how the situation is. We are doing 40% business compared to before but we are working with reduced staff and we have reduced their salary for a few months to reduce our cost overheads," says Sanjay Prabhakar owner of South Kitchen, a popular new age Darshini in South Bengaluru.
But Darshinis in commercial areas heavily dependent on working professionals and students have been badly hit compared to the ones near residential areas. Arjun Ramachandra who took over a Darshini style hotel in 2018 is trying to sell his hotel today after severe staff shortage and decreasing business.
"We had 15-20 people working in our hotel and by the time we started service again we were left with only five people. We continued for a few days but it was not possible and the health risk was too much. The landlord went back on his promise of rent reduction; the suppliers started demanding daily payments. I have started this hotel taking a loan and the business is not enough to sustain, so we are looking at selling it," says Arjun Ramachnadra.
Darshinis are low margin and high volume business and they can't survive for too long if the situation continues this way says Prabhakar, who is known as "Darshini Brahma" for introducing the Darshini concept in 1983. "The model clicks only if there is high volume because profit margins are low, but there is fear psychosis and no hope of returning to old ways for the next one year. It is survival of the fittest," says Prabhakar.
Even amid all this, a handful of popular and legacy restaurants are doing good business because of the "comfort factor in the known". "Places like Meghana biryani, Truffles, MTR are still doing brisk business because of the comfort factor and people know what to expect," says Arjun Shetty, a city-based restaurateur.