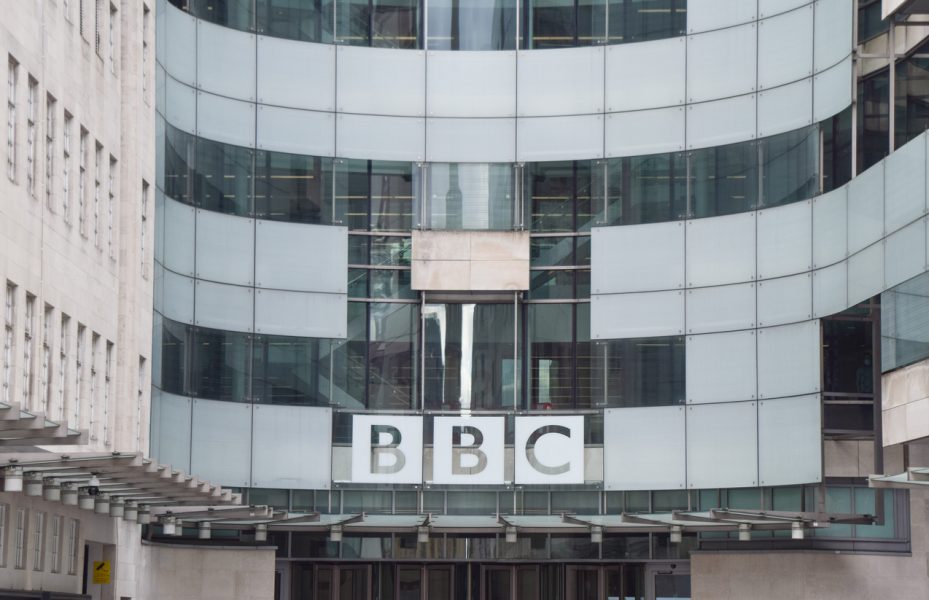 Over the years, the BBC has often run into trouble with the Indian government. The recent rumpus over the BBC documentary, India: the Modi Question, which is fast snowballing into a major controversy, is not new for the British broadcaster.
Already caught in infamous scandals back home like the 1995 Martin Bashir interview with Lady Diana, which was obtained deceitfully according to a formal internal investigation, and brushed aside by media watcher Ofcom in November 2021 as being a broadcaster who finds delivering impartial coverage a "complex challenge", BBC has often been attacked for lacking objectivity while reporting on India, and being "anti-India".
In fact, on August 14, 1975, the Indian Express reported that a statement was signed by 41 Congress MPs accusing the BBC of broadcasting "notoriously anti-India stories" and asked the government "not to allow the BBC to report again from Indian soil". The BBC never missed an opportunity to malign India and willfully misrepresent the country, the statement said.
Also read: India dubs BBC documentary on Gujarat riots a propaganda piece
Foreign Ministry spokesman Arindam Bagchi called the documentary on Modi —  which claims that he was directly responsible for the climate of impunity that enabled the violence in the 2002 Gujarat riots — a "propaganda piece designed to push a particular discredited narrative". "The bias, the lack of objectivity, and a continuing colonial mindset, is blatantly visible," he added.
What Mark Tully said
Former BBC correspondent Mark Tully had said in a media interview that in the 1960s, '70s and '80s, when BBC Radio was a powerful media service, that BBC was sometimes accused of being a "foreign hand", and sometimes of trying to destabilise India. It was accused of all sorts of things, said Tully.
But his argument always was that if the BBC was distorting the news or doing something which was blatantly untrue or wrong, then people would not listen to them. And, he reasoned that the Indian government and the BBC had a difficult relationship, but except during the Emergency, they had to live with each other.
Here are some cases when BBC stories upset the Indian government.
India's Daughter
A BBC documentary that created widespread angst in India was Leslee Udwin's India's Daughter, which focussed on the Nirbhaya case — the infamous gang rape and murder of a physiotherapy student in Delhi in 2012. One section of society was against the documentary for giving the rapists a platform to explain why they had brutally raped the girl, while another felt it was showing a mirror to Indian men and their attitudes towards women.
In the documentary, one of the rapists, Mukesh Singh (who was later executed), said that a decent girl should not be roaming around at 9 o'clock at night. Further, he told BBC that girls should "not be roaming in discos and bars at night doing wrong things, wearing wrong clothes." He suggested that they (the rapists) "had a right to teach them a lesson."
Then Union Home Minister Rajnath Singh dubbed the comments as "highly derogatory" and an "affront to women." The film was promptly banned in India.
Shockingly, people in power also expressed similar attitudes in the documentary. One of the lawyers who represented the rapists said in the film that he would burn his own daughter alive if she behaved dishonourably. Some women activists too criticised the documentary saying it was "irresponsible" and "encouraged tolerance" to violence as it focussed on the milieu in which the rapists came from, in an effort to explain why they had committed such a horrific crime.
However, the BBC stood by the film saying that it "handles the issue responsibly", and that it was confident the programme fully complied with its editorial guidelines.
After excerpts from the film, including parts of the interview with Mukesh, were aired, police (which had given Udwin extraordinary access to the rape convicts) got a court stay order prohibiting the broadcast of the documentary. BBC did not screen the documentary in India but it made its way to India through YouTube. Just as in the case of the Modi documentary, the government directed the video-sharing platform to block it since it was a "conspiracy to defame India".  Famously, Rajya Sabha MP Javed Akhtar praised the documentary and said that if any one finds it objectionable, they should change their mindset.
Also read: BBC defends PM Modi documentary as 'rigorously researched'
A Twitter user wrote wryly, "Stronger steps are taken to prevent the broadcasting of the film than are taken to prevent rape." Whether this "imperfect", "sad" documentary should have been banned or not is another question but the BBC came under severe fire from the Indian government during this time.
Phantom India and Calcutta
Back in the 1970s itself, the British broadcaster had upset the Indian government with the screening of two documentaries of acclaimed French filmmaker Louis Malle that even led to their ban for two years.
Phantom India is a seven-part mini series made for television by the renowned French filmmaker, who has called it his most "personal film". It has been described as infused with Malle's sense of discovery, as well as "occasional outrage, intrigue and joy". One viewer has called it a vibrant, melancholic absorbing travelogue. A 1972 New York Times review said that Malle's film "recorded ancient tradition alongside staggering modern complexities".
When Malle was editing Phantom India, he found that the footage shot in Kolkata was so diverse, intense, and unforgettable that it deserved its own film. So, he also made Calcutta that is described as a chaotic portrait of a city engulfed in social and political turmoil, edging ever closer to oblivion.
These visually spectacular films became controversial since some critics felt it was an unfair depiction of the economically and socially disadvantaged in India and showed some negative aspects of the country. The tussle between the Indian government and BBC turned into a diplomatic row when the BBC refused to stop its broadcast. (The docu is available online today). Subsequently, the British broadcaster was given the marching orders and told to shut its New Delhi bureau. The BBC was banned for two years from 1970.
The case of fake child labour in Bengaluru 
In June 2008, Primark, an international clothing retailer with 220 stores across Europe, cancelled contracts with its Bengaluru-based suppliers after the BBC aired a documentary claiming that they were using child labour. Three years later, in 2011, the BBC apologised to Primark admitting that it may have made a mistake.
The BBC's 50-year-old flagship weekly current affairs programme, Panorama, had aired the documentary. The  investigative reporting programme had faked footage of children stitching garments in a Bengaluru workshop.
Later, when Primark had protested, the BBC conducted an internal inquiry and conceded in a 49-page report that footage of three boys engaged in completing garments for Primark was "more likely than not" to have been "not genuine". It took them three years to conduct the internal inquiry.