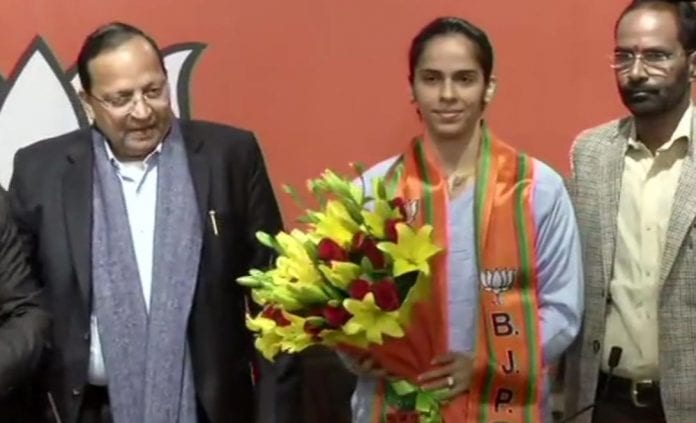 Ace badminton player Saina Nehwal joined the BJP on Wednesday (January 29) in the presence of senior party leaders, at the party headquarters here.
She was joined by her sister Chandranshu, who also enrolled in the party.
"I have joined a very good party. I am a hard working person and I like hardworking people. Prime Minister Narendra Modi has done so much for the country. He has also worked to develop sports with the Khelo India initiative. I want to do something for the country with him," Saina said while addressing the press at the event.

Saina, 29, who hails from Haryana and is settled in Hyderabad, is a former World No.1, who has 24 international titles to her credit including a bronze medal at the Olympics.
Saina, has been tweeting in support of the initiatives of the Narendra Modi government in the past few months and if reports are to be believed may be fielded as a "star campaigner" for the Delhi Assembly polls.
BJP general secretary Arun Singh told reporters that Saina has brought glory to the country with her many international titles.
She later met party president J P Nadda.
(With inputs from agencies)