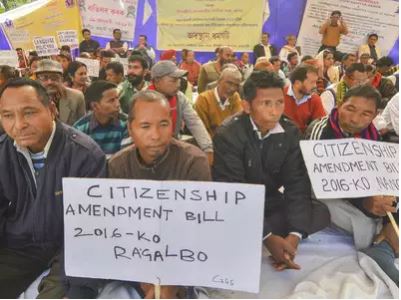 The Union Home ministry has asked the Assam government to take "necessary action" against three editors, a former journalist and a news channel in Assam, based on a complaint by Legal Rights Observatory (LRO), a right-leaning legal activism outfit.
Those named in the letter to the ministry, written by LRO convenor Vinay Joshi, are Nitumoni Saikia (the editor-in-chief of the Pratidin Time, an Assamese news channel), Manjit Mahanta (an activist and former editor of Axomiya Pratidin), Ajit Kumar Bhuyan (editor, Prag News) and Afrida Hussain (editor of InsideNE). The Assamese chapter of the TV18 channel has also been named, according to a Facebook post by the Legal Rights Observatory.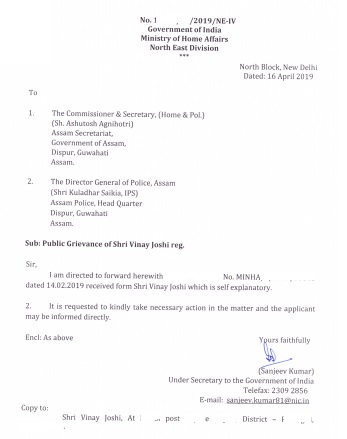 In his letter to, Joshi, a former RSS pracharak, reportedly alleged that during the recent protest against the Citizenship (Amendment) Bill across the Northeast, many media houses from the state reported that banned outfit ULFA has started a fresh recruitment drive in the state.
The LRO, in a Facebook post on April 17, said the letter sought action against the four journalists and Guwahati-based media organisations for "spreading militant ideologies and actively assisting fresh recruitment of Assam youth in banned militant groups by running loud media propaganda". The letter also sought "investigation of financial transactions and criminal activities under UAPA and NSA Acts" against the journalists.
The MHA order was addressed to Ashutosh Agnihotri, state commissioner and secretary (Home and Political), and Kuladhar Saikia, director general of police, asking them to take "necessary action". Agnihotri, however, has said he was yet to receive the official letter.
In January, Manjit Mahanta was charged under Section 124-A (Sedition) of the IPC along with peasant leader and RTI activist Akhil Gogoi and Hiren Gohain, one of Assam's most prominent public voices, for their remarks against the Citizenship (Amendment) Bill. The Gauhati High Court granted anticipatory bail to Gohain and Gogoi and absolute bail to was Mahanta in the case filed by the Assam Police.