A day after Youth Congress filed a series of FIRs against Republic TV's editor-in-chief Arnab Goswami for blaming Congress president Sonia Gandhi for "orchestrating" the Palghar lynchings, the journalist has alleged that he was attacked by its members while returning home from his studio with his wife on Thursday (April 23) morning.
Police have arrested the two attackers, but their alleged Congress link has not been established yet.
Related news: When Kunal met Arnab, nation wanted to know what went wrong
Police said the two attackers who came on a motorbike intercepted Goswami's car near Ganpatrao Kadam Marg when he and his wife Samyabrata Ray Goswami, also a Republic TV editor, were returning home in the wee hours of Thursday and one of them tried to break the vehicle's glass window by repeatedly hitting it with his hands. The attackers were carrying a bottle of ink which they threw on his car. Goswami's security guards, who were behind in another car, caught hold of the two people and handed them over to the NM Joshi Marg Police, he added.
In a video posted after the alleged attack, Goswami said he was told by his security guards that the attackers were Youth Congress workers.
Calling Congress president Sonia Gandhi a "coward", Goswami in the video said he would hold her and the (Robert) Vadra family responsible for any consequences of the attack and if anything were to happen to him.
#BREAKING | Arnab's message after being physically attacked by Congress goons #SoniaGoonsAttackArnab https://t.co/RZHKU3fdmK pic.twitter.com/SdAvoerhIH

— Republic (@republic) April 22, 2020
"They had tailed me and they were given information by higher-ups to attack me. I want to tell you Sonia Gandhi, you are the biggest coward in the country right now. You have no guts to face me and I will hold you personally responsible. If anything were to happen to me, Sonia Gandhi will be responsible," he said in the video.
Goswami has, however, alleged through tweets that the police are not ready to name the two attackers in the FIR copy.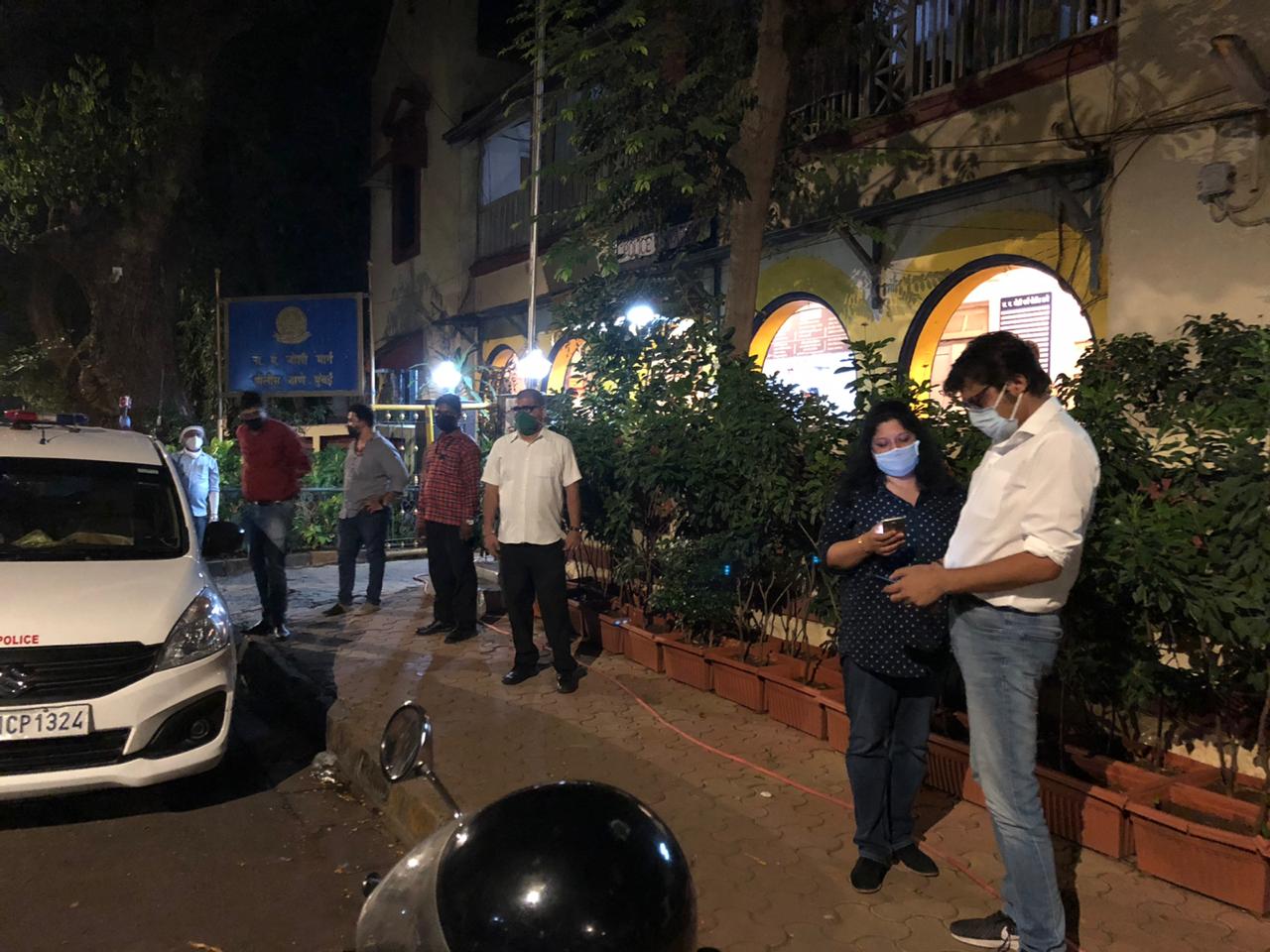 The incident comes in the wake of the journalist facing flak for accusing Gandhi of orchestrating the Palghar lynchings in which two monks and their car driver were killed by an irate mob on the suspicion of being organ thieves and child lifters.
The Youth Congress on Wednesday (April 22) launched a drive to lodge FIR against the journalist across Maharashtra for his derogatory remarks against Gandhi.
FIRs against him were filed in Sangamner, Nasik, Kolhapur and Pune among other districts.
"Memorandum has been given to Maharashtra police in every district to file an FIR against Arnab Goswami for inciting communal hatred through his TV show and spreading fake news. I myself gave the memorandum in Sangamner and police has assured us of an FIR and strict action," Maharashtra Youth Congress president Satyajeet Tambe tweeted on Wednesday.
Related news: Centre lax on COVID preparedness, BJP spreading virus of hatred: Sonia
Senior Congress leaders, including chief ministers, slammed Goswami, with the party's chief spokesperson Randeep Singh Surjewala alleging that it was "deeply disgraceful that prime minister and the BJP eulogise this brand of TV anchors.
Goswami, a few days back, in the middle of his primetime news debate, had resigned from the Editors' Guild of India, accusing it of hypocrisy over the Palghar incident.
(With inputs from agencies)