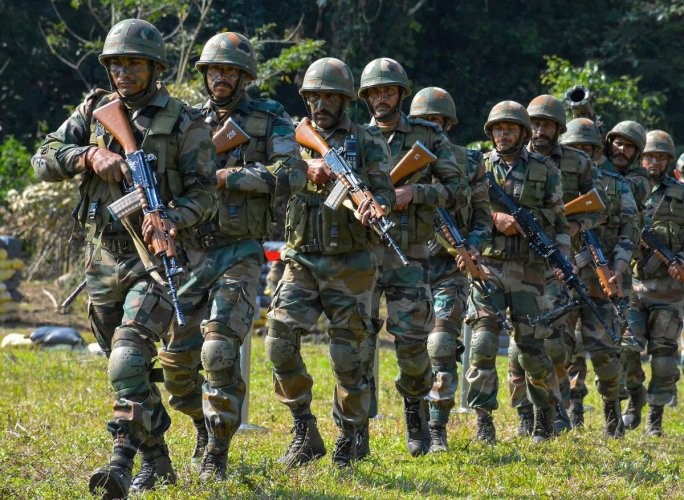 The first online CEE is scheduled to be conducted in April at nearly 200 locations across the country
The Indian army has made a critical change in its recruitment process under the Agnipath scheme. Now, aspirants must note that they will have to first clear an online common entrance examination (CEE) before going in for the mandatory physical fitness and medical tests.
Earlier, Agniveers who wanted to join the Indian army had to first undergo a physical fitness test first followed by medical tests. After which, the candidates, who have passed these tests, would then write a common entrance examination. If they cleared this exam, and made it to the final merit list, they would be selected for training.
According to news reports, the first online CEE is scheduled to be conducted in April at nearly 200 locations across the country. The preparations for the exam have been already finalised by the army.
The army released newspaper advertisements announcing this major tweak in their enrollment process. A PTI report said that an official notification will also be issued around mid-February.
Also read: Agnipath scheme: IAF receives 7.5 lakh applications; closes registration
The reasons why the army amended the Agnipath recruitment process
The army amended their recruitment process largely to make sure the selection process is more focussed on testing the cognitive abilities of the candidates. They also hoped to reach a wider section of people across the country by conducting an online entrance test and at the same time, also cut down on the large crowds that appeared during recruitment rallies. This would enable them to make the screening process more manageable.
The advertisement that was published in a leading newspaper with the title, 'Transformational Changes in Recruitment in Indian Army', on Friday (February 3), listed the new order in the three-step recruitment process.
The online CEE for all candidates at nominated centres will be the first step. The second will be a physical fitness test for CEE-qualified candidates during recruitment rallies, and this will be rounded up with medical tests in the end. This new process will be applicable for about 40,000 candidates who want to join the army from the next recruitment cycle of 2023-24.
Also read: Centre asked to file reply on pleas challenging Agnipath scheme
Meanwhile, a report in a news magazine said that the tests were switched around to bring down the costs and the logistics involved in organising recruitment rallies for physical and medical tests. Now, only candidates who qualify for the entrance exam will take the physical and medical tests. Earlier, the army would incur massive administrative costs with lakhs of candidates lining up at more than 200 screening centers across the country.