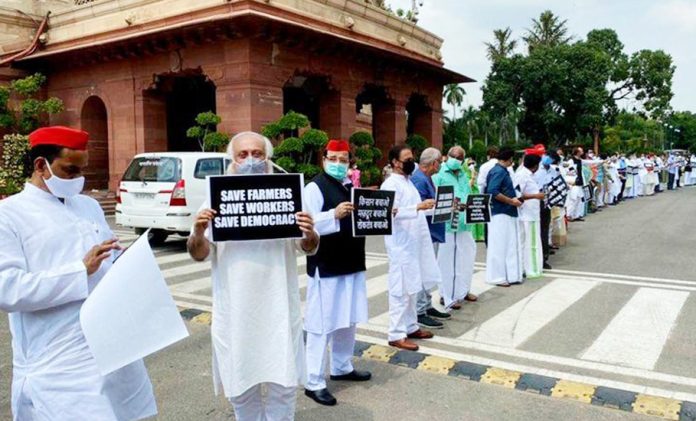 At a time when prominent opposition parties are trying to put up a joint front to defeat the BJP-led government in the 2024 General Elections, the CPI(M) has said that opposition unity wouldn't work in the form of an alliance, but more by adopting a joint stand on important political issues.
In a latest editorial published in its mouthpiece, Peoples Democracy, the party said that zeroing in on one who could be the face of the opposition at the national level is a "fruitless pursuit".
Also read: Here's what constitutes Opposition's 'Brahmastra' to target BJP in 2024
"First of all, it should be clear that opposition unity in the form of an alliance or front of all the major opposition parties cannot be forged at the national level. This erroneous idea stems from a narrow electoral outlook which sees the success of the electoral battle against the BJP as being dependent on ensuring a one-to-one fight in all constituencies. This is plain wishful thinking," the article said.
"Opposition unity has to be primarily fostered by adopting a joint stand on major national and important political issues," the editorial said.
Issues that can unite Opposition
The article said that making Prime Minister Narendra Modi accountable for the phenomenal rise of industrialist Gautam Adani and answerable to the revelations made by former Jammu and Kashmir governor Satya Pal Malik about the Pulwama attack are issues which can unite the opposition.
Watch | Mission 2024: Opposition moots united anti-BJP bloc
"If the opposition can put forth its alternative stand on all important policy issues and in defence of democracy, secularism and federalism that will be a substantive step in projecting a united alternative."
"This should be supplemented by calls for joint campaigns and protests on people's issues and the constant assaults on people's livelihoods. Such calls can be observed by as many parties jointly through joint platforms and actions. In states where this is not possible, concerned parties may observe the calls separately through parallel actions," it said.
The article said that these steps would help in creating an atmosphere which in turn would aid in working out electoral tactics at the state level to maximise the pooling of anti-BJP votes.
Also read: Mission 2024: Opposition's concrete plans for federal front as Congress, AAP bend
"That is why it is important that the present efforts at gathering all the opposition parties must move with a clear direction of uniting on major national issues with a clear-cut alternative, fostering united actions wherever possible and mobilising to fight the BJP in the states by ensuring the maximum pooling of the anti-BJP votes," it said.
(With inputs from agencies)