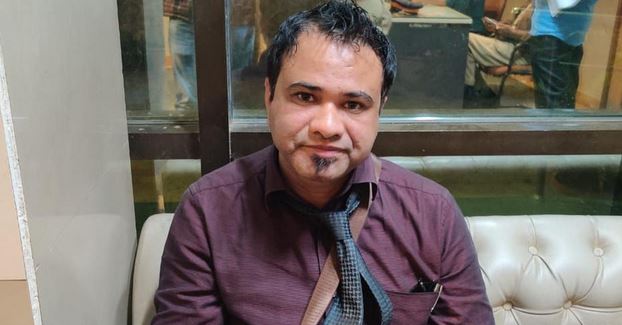 The Allahabad High Court on Tuesday (September 1) held as illegal the arrest of Kafeel Khan, the Uttar Pradesh doctor jailed under the National Security Act (NSA) for a speech against the Citizenship (Amendment) Act.
The doctor's speech did not show any provocation promoting hate or violence, the High Court said. The court was hearing a habeas corpus petition filed by Khan's mother, seeking his release on grounds that he had been detained illegally.
Khan was charged under the stringent provisions of the NSA for his speech against the CAA at a talk at the Aligarh Muslim University last year. A doctor by profession, Khan was arrested on January 29 and is currently lodged in a Mathura jail in Uttar Pradesh. The state government had earlier extended his detention by three months till November 13.
Introduced in 1980, the NSA authorizes the government to detain people, without being charged in court, for up to a year if they suspect that they could disrupt public order, endanger the security of India or damage the countries relations with foreign countries.
Khan was suspended, arrested and imprisoned for his alleged role in the deaths of over 60 children at a government hospital in Gorakhpur due to alleged oxygen shortage in 2017. In September last year, a UP government report cleared him of all major charges.
In the hate speech case, a First Information Report, filed on December 13 last year, says Dr Khan tried to vitiate the atmosphere at the university and disturb communal harmony.
"A complete reading of the speech prima facie does not disclose any effort to promote hatred or violence. It also nowhere threatens peace and tranquility of the city of Aligarh," the High Court said on Tuesday. "It appears that the District Magistrate had selective reading and selective mention for a few phrases from the speech ignoring its true intent," said the High Court.
The Citizenship Amendment Act promises citizenship to non-Muslim refugees from Bangladesh, Pakistan and Afghanistan, making religion a test of Indian nationality.