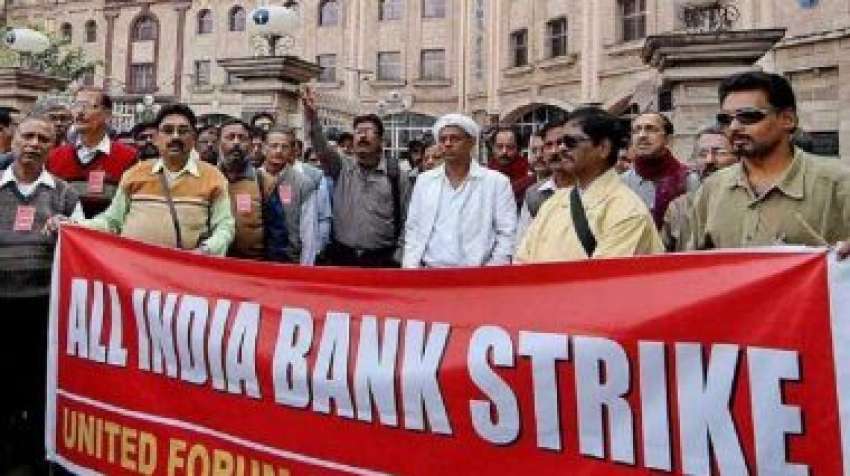 If you have any bank transactions to perform you better do it on Friday (January 27), as the branches may remain closed for four days, starting January 28. This Saturday being the fourth of the month is a bank holiday, to be followed by a possible two-day strike.
The United Forum of Bank Unions (UFBU), the umbrella body of trade unions in the banking sector, has given a two-day strike call from January 30 to press for various demands.
In a statement, the UFBU said since there was no response from the Indian Banks Association on the demands during a meeting held in Mumbai on Thursday, it has been decided to give a call for strike on January 30 and 31. The trade unions have been demanding five-day banking, updation of pension and recruitment of people in all cadres, among other issues, it said.
Also read | Budget 2023: 5 wishes of the salaried middle-class taxpayer
Meanwhile, the country's largest public sector bank, SBI, said normal work at bank branches "may be affected" due to the strike. However, the bank said it has made "necessary arrangements" for the continuance of normal functioning of work at its branches.
Earlier this week, the All India Bank Employees' Association (AIBEA) said the strike call for January 30 and 31 stands. "At the conciliation meeting held by Deputy Chief Labour Commissioner in Mumbai on Tuesday, no concrete assurance on resolution of our demands emerged," said media reports citing AIBEA.
Just ahead of Budget
The conciliation meeting took place after the Union Finance Ministry asked public sector banks to hold negotiations on wages with the bank unions to avoid the strike just before the Union Budget.
The bank unions want talks on a fresh five-year settlement for revision of wages and service conditions as the previous one (2017-22) had already expired. The bank unions also want the government to fill vacant posts.