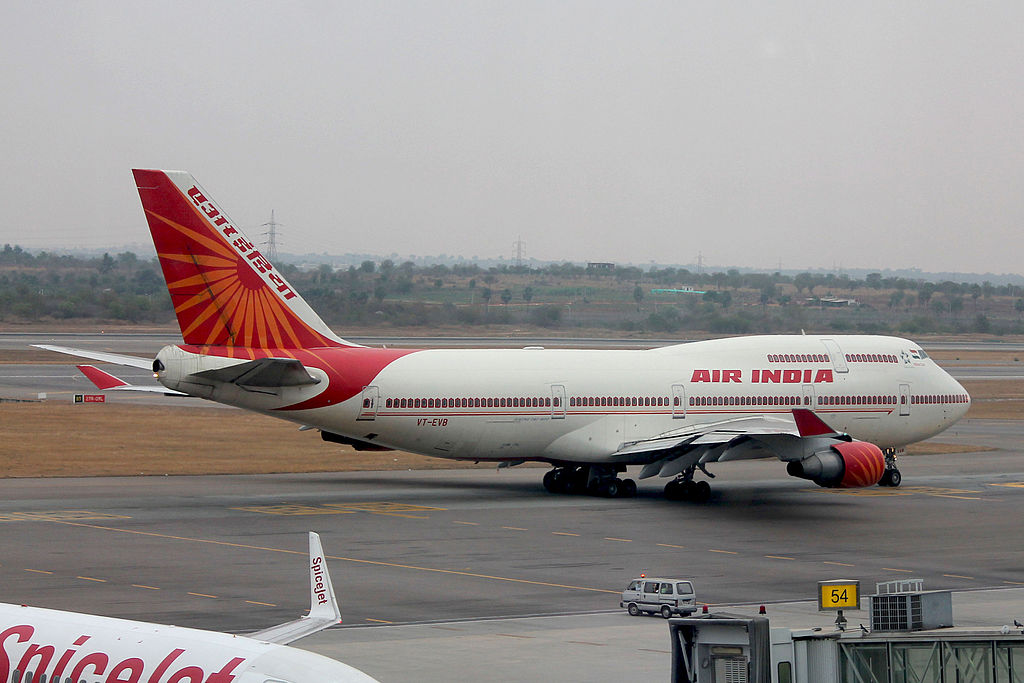 Air India loses ₹21 crore each day, but manages to stay afloat
The beleaguered national carrier Air India's  financials worsened under NDA I receiving the largest share of approved government funding worth ₹17,320 crore during 2014-19, according to official figures.
Given that the central government under Prime Minister Narendra Modi had indicated it would cut its losses and exit Air India, it was not expected that the government would simultaneously keep pumping taxpayers' money to keep it alive. But the government's words and actions do not match.
Pet enterprise of govt despite losses 
Air India has been a consistent loss maker, not having returned a profit in over a decade and it remains one of the top loss makers among all Central Public Sector Enterprises (CPSEs).
Stiff competition from private airlines, worsening operational metrics and constant interference in decision making from bureaucrats and politicians has left Air India in a weak position. NDA I had tried to do a "strategic disinvestment" of the national carrier, but the sale bombed and not a single bidder came forward.
Some of the bid conditions, including government insistence on only offering 76 per cent stake and the debt burden on the airline deterred potential investors.
A written reply in the Lok Sabha shows that of the total assistance given to AI since 2011-12, the maximum amount was provided under NDA I. Of the ₹30,520.21 crore pumped into AI in eight years (between 2011-12 and 2018-19) under an approved turnaround plan, ₹17,320 crore or 57 per cent was given within five years of NDA-I.
Was this government serious about disinvestment or were the oft repeated statements merely part of a political narrative? Why would maximum funding be provided to the airline by NDA I despite AI probably missing out on stated financial and operational parameters to which such funding was tied under the turnaround plan?
The government however still maintains it will disinvest AI.
Eluding promise of disinvestment 
Civil Aviation Minister Hardeep Singh Puri told the Lok Sabha, "The Government remains committed to the disinvestment of Air India. In this regard, the Air India Specific Alternative Mechanism (AISAM) has decided as follows: In view of volatile crude prices and adverse fluctuations in exchange rates, the present environment is not conducive to stimulate interest amongst investors for strategic disinvestment of Air India in immediate near future. The issue would be revisited once global economic indicators including oil prices and forex conditions stabilize."
Here is another shocker.  In the same reply, the minister has provided a provisional net loss figure for Air India: ₹7635.46 crore. This is not just the highest loss Air India has logged in the five years of the NDA I term, but also the highest ever loss declared by Air India since 2007, when the erstwhile Indian Airlines and Air India merged to form the present entity. In other words, Air India made a provisional loss of almost ₹21 crore each day last fiscal.
This, despite private airline making a killing as Jet Airways tottered before finally being grounded. Jet's demise seemed to boost the prospects of all other airlines since a capacity crunch meant enough business and better margins for all. All except Air India, which has shown a provisional loss that is the highest since 2007.
And, the government's figures in the Lok Sabha show how AI's losses have climbed over the years. The airline posted net loss of ₹2226.16 crore in 2007-08, ₹5548.26 crore in 2008-09, ₹5552.44 crore in 2009-10, ₹6865.17 crore in 2010-11 and ₹7853 crore (Provisional) in 2011-12. This figure was finalized at ₹7559.74 crore, as per that year's annual report.
So in effect, not only have AI's financials worsened under the NDA I tenure, but has also received the largest share of approved government funding during these five years.
High debt keep investors away
The biggest deterrent to potential investors coming forward for bidding for Air India last year was the debt on the airline's books. Minister Puri said that the debt as of March 31, 2019 stood at ₹58,351.93 crore, which could also be the highest ever.
After failing to disinvest the airline last year, the government created a special purpose vehicle (SPV) for warehousing a part of the total debt and Air India's subsidiaries. This would take away roughly half the debt from AI's books.
Puri said that the SPV will house the accumulated working capital loans which are not backed by any asset along with four Subsidiaries (Air India Air Transport Services Limited (AIATSL), Airline Allied Services Limited (AASL), Air India Engineering Services Limited (AIESL) and Hotel Corporation of India Limited (HCI). It will also house non-core assets, paintings and artefacts and other non-operational assets of AI.
Also, at the fag end of its tenure, the NDA I government initiated the process of selling off just the ground handling subsidiary AIATSL (independently of AI) but could not complete the process. The timeline for this exercise was again extended this week.
Ultimately, if the Modi dispensation would like potential investors to take seriously its  intention to disinvest  in AI,  it needs to assure them that it will exit the airline completely and ensure that the debt remaining on AI's books is backed by assets.
Also read: Lenders, flawed policies, low-cost airlines: Reasons that failed jet airways