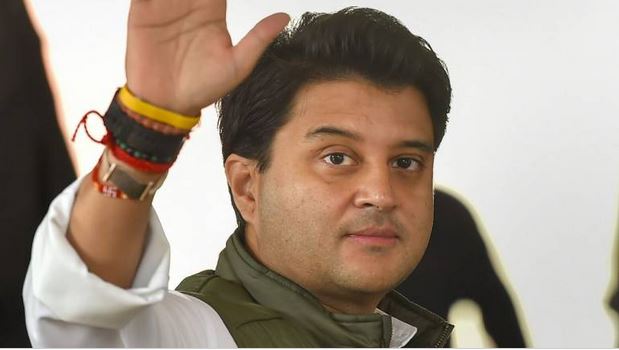 The tone of the resignation letter that former Congress leader Jyotiraditya Scindia sent to Congress chief Sonia Gandhi betrayed the power play that unravelled over the past two days.
Scindia's letter, despite carrying the ammo to bring down the Congress-led government in Madhya Pradesh, appeared sombre. The letter appeared to rue the lack of trust the leaders and rank had on the Congress with regard to effecting any change in society.
— Jyotiraditya M. Scindia (@JM_Scindia) March 10, 2020
The letter, however, held no rancour, as one would expect from an old-timer upset for not being given his due. It rather conveyed a message of closure, strung together with poignant, and most importantly unoffending rhetoric.
Scindia's admittance that after 18 years of being a party worker, "…it is now time for me to move on," was the most striking.
His disagreement with the party's decision-making process was obvious in the following lines of the letter.
"While my aim and purpose remain the same as it has always been from the very beginning, to serve the people of the state and country, I believe I am unable to do this anymore within this party."
Related news: All rumours baseless, changed Twitter bio month ago: Scindia
Scindia's letter cleared the air on the mysterious disappearance of at least 17 of his loyalist MLAs on Monday, making it clear that they will follow him when he joins the BJP. Sources close to Scindia have spoken about his constant dissatisfaction for being sidelined during the choosing of the chief minister when the Congress won the Madhya Pradesh Assembly elections in 2018 and subsequently as the state Congress president.
He was expecting dibs on nomination for one of the three Rajya Sabha seats in the state, for which Congress leader Digvijay Singh is also a strong contender.
Scindia's tilt to the BJP is in strong contrast to his comments a few days ago in the wake of the Delhi riots, wherein he had attacked the BJP leaders.
The @BJP4India leaders have got to stop spreading the politics of hate. Need both the governments to work together and put an end to this before it's too late!

— Jyotiraditya M. Scindia (@JM_Scindia) February 26, 2020