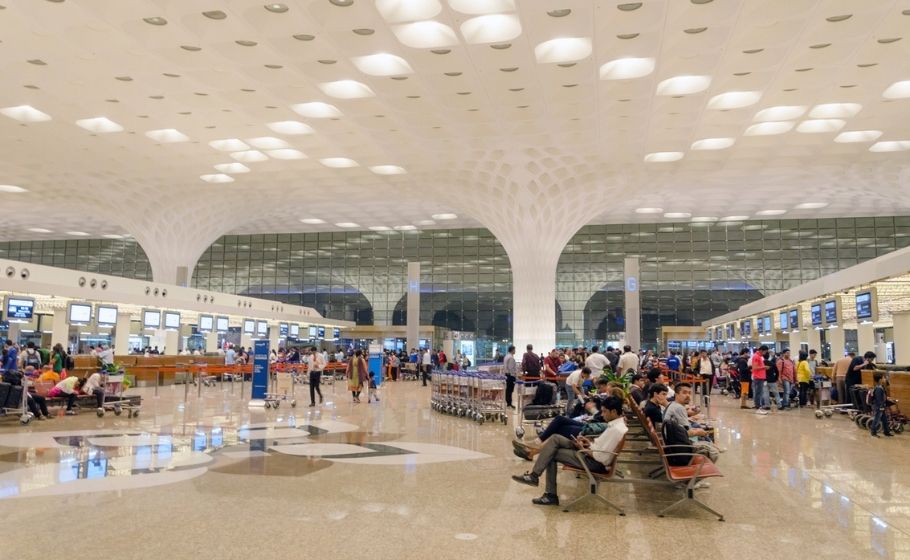 Objections raised by finance ministry and Niti Aayog over the 2019 airport bidding process were over-ruled to pave the way for Adani Group to win bids for six airports, reported The Indian Express on Friday quoting records accessed by it.
The Centre had in 2019 privatised six airports – Lucknow, Ahmedabad, Jaipur, Mangaluru, Thiruvananthapuram, and Guwahati, and Adani Group had won the rights to run them for 50 years after a competitive bidding process. The group had also signed a deal to acquire controlling stake in the Mumbai airport, which was cleared on January 12. Besides, it also a controlling stake in Navi Mumbai's upcoming Greenfield airport.
According to the report, during a discussion on December 11, 2018, by the Centre's Public Private Partnership Appraisal Committee (PPPAC) on the Civil Aviation Ministry's proposal for the bidding process for privatization of the airports, the Department of Economic Affairs had raised a note of objections stating that not more than two airports are awarded to the same bidder, considering the high financial risk and performance issues.
Related news | Kerala Assembly passes resolution against leasing of Trivandrum airport
The note, dated December 10, 2018, cited precedents when power distribution in Delhi was privatised, the city was carved into three zones and given two companies, and when GMR was not given the Delhi and Mumbai airports despite being the only qualified bidder. The note was, however, not discussed at the PPPAC meeting, according to the report.
Besides, the Niti Aayog too had raised concern stating the project can be jeopardised if the bidder does not have sufficient technical capacity, and also compromise services quality the government is committed to provide, according a memo. To this, the PPPAC had responded stating it was already decided prior airport experience  was not necessary in the pre- or post-bidding process, and this will boost competition for the existing brownfield airports.
The Adani Group, which is currently the largest private developer in terms of the number of airports handled in India, had signed concession deals for the Ahmedabad, Mangaluru, and Lucknow airports in February 2020, following which it invoked force majeure during COVID-19 pandemic to delay payments until February 2021 for the take-over of the three airports.
Related news | Kerala moves SC against Centre's move to lease Thiruvananthapuram airport
The three airports were handed over to the Ahmedabad-based Adani Group in November 2020 while concessions deals for Jaipur, Guwahati and Thiruvananthapuram airports were signed in September. And months later, it acquired controlling stake in Mumbai airport and the upcoming greenfield airport in Navi Mumbai from the GVK Group.
Meanwhile, Kerala government opposed the Centre's decision to lease Thiruvananthapuram international airport to Adani Enterprises and moved the Supreme Court against the move, challenging the Kerala High Court's dismissal of its plea.