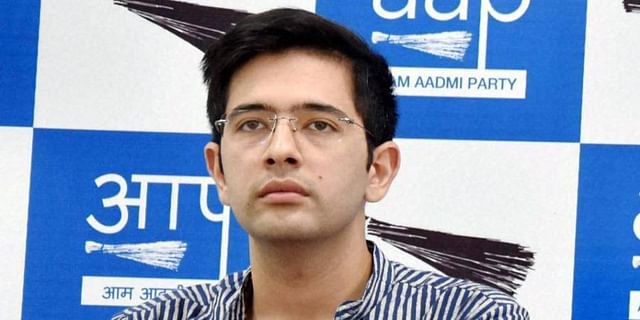 AAP to attend Opposition parties' meeting in Bengaluru: Raghav Chadha
AAP leader Raghav Chadha announced on Sunday (July 16) that the Aam Aadmi Party (AAP) would participate in a meeting of opposition parties in Bengaluru.
The purpose of the meeting is to devise a collective strategy to confront the BJP together in the 2024 Lok Sabha elections.
After a meeting of the AAP's highest decision-making body — political affairs committee (PAC) — at party national convenor and Delhi Chief Minister Arvind Kejriwal's residence in Delhi , Chadha also welcomed the Congress decision to oppose in Parliament the Centre's ordinance on the control of administrative services in Delhi.
Also read: Congress supports AAP's fight against Delhi ordinance ahead of crucial Opposition meet
The AAP had earlier said it would join the meeting in Bengaluru only if the Congress extended its support to the AAP in opposing the Delhi ordinance in Parliament.
After the PAC deliberations, Chadha announced that the AAP under the leadership of Kejriwal will participate in the opposition meeting in Bengaluru, beginning with a dinner on Monday.
This will the second meeting of more than a dozen opposition parties as they seek to chalk out a joint strategy to take on the BJP unitedly in the 2024 Lok Sabha elections.
Also read: Opposition meet in Bengaluru will have no impact: Bommai
In their first meeting in Patna, they resolved to take on the BJP unitedly in the 2024 Lok Sabha elections.