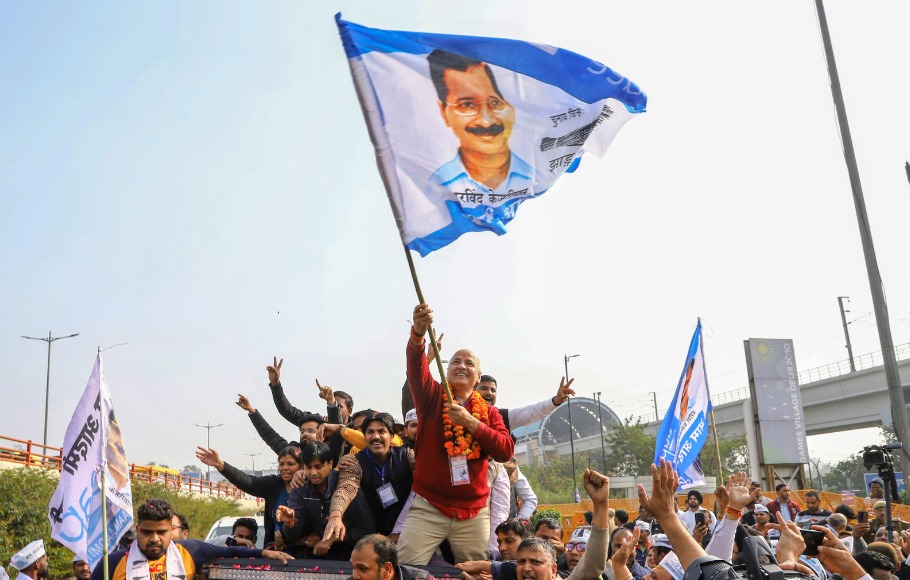 The Aam Aadmi Party (AAP) on Friday boycotted Bihar's assembly elections, citing the twin challenge of Covid-19 and floods which, it said, makes things unfavourable for carrying out the democratic exercise.
Bihar AAP chief Sushil Kumar Singh said the decision to boycott elections had been taken after seeking the approval of Delhi CM Arvind Kejriwal.
AAP has never been a significant player in Bihar politics. The local party workers drew attention of the people when its workers hit the streets with oximeters and counseled them on precautions to be taken to stay safe.
"When people are struggling for two square meals and cattle are not getting fodder, schools are closed, there are restrictions on puja celebration and there is still very little economic activity, holding elections and employing six-lakh government employees for it appears dangerous. Does the government guarantee the safety of its six-lakh employees? Six-lakh families mean around 50 lakh people. How can the government assess the number of suspected Covid cases who would vote in the last one hour, when there is still question mark over testing," the Hindustan Times quoted Sushil Kumar Singh, adding the polls could leave the entire state population vulnerable.
Also read: Ex-constable to contest from Bihar Assembly seat desired by former police chief
Earlier, the AAP had declared that it could contest around 100 seats and hinted that it may tie up with some smaller parties. Singh, however, clarified on Friday that the conditions right now are unfavourable for the party to contest the assembly elections.
In the 2019 Lok Sabha elections, the AAP had contested three seats of Kishanganj, Bhagalpur and Sitamarhi but failed to win any. In the 2014 Lok Sabha elections, the party had contested 39 of the 40 seats in Bihar, but again failed to get any seat. It did not fight the 2015 assembly elections, but supported those fighting against the BJP.