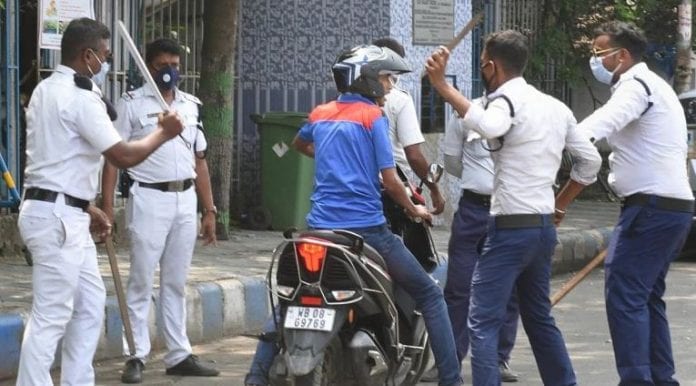 A 32-year-old man who stepped out for buying milk died on Thursday (March 26) after he was allegedly beaten up by the police, in Kolkata.
As millions of people faced the nationwide lockdown on Wednesday (March 25), Prime Minister Narendra Modi government had promised an uninterrupted supply of essential commodities during this period.
However, there are reports claiming that the supply of essentials has taken a step back.
The man, identified as Lal Swami, stepped out to buy milk in the evening when he was allegedly beaten up by the police for violating lockdown guidelines. The incident occurred in Sankrail town's Banipur locality.
Swami's wife alleged that her husband was among the crowd that the police baton-charged. Though he was taken to a local hospital, doctors declared him dead.
According to ABP Ananda, the Howrah City Police deputy commissioner has refuted allegations that Lal Swami died of injuries because of the lathicharge.
The state has recorded 10 cases of coronavirus, while the country has reported 16 deaths due to the virus.