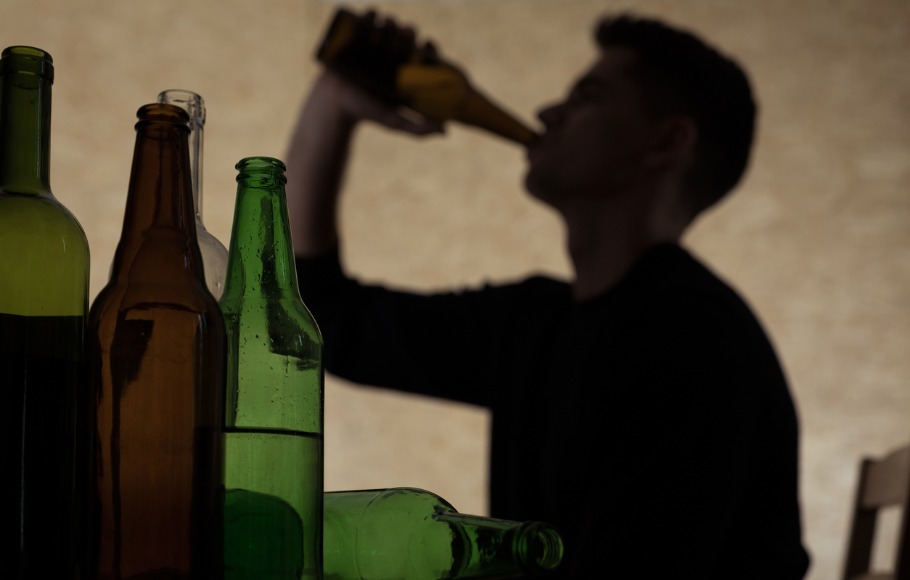 In modern-day India, even as addiction to some intoxicants is widespread, a report by the ministry of social justice and empowerment on use of alcohol and psychoactive substances has brought to the fore a disturbing trend in the country.
According to the report, there are about 2.03 crore problem users of alcohol, cannabis, opioids and inhalants in Uttar Pradesh, the most among all states. It is followed by Punjab and Andhra Pradesh, which have 14.9 lakh and 4.7 lakh problem users, respectively.


Problem users are those who have been experiencing harmful consequences due to substance abuse in the last three months, as per WHO standards.
The report was based on a survey conducted between December, 2017 and October, 2018 by the union ministry, and was aimed at collecting reliable and detailed information about drug use in India. It is expected to help the ministry formulate and implement effective policies to address the issue of drug abuse in the country.
Related news: Drugs, Kashmir's other evil in troubled times
The report, which considered people in the age group of 10-75 years, further show men are heavy users of such psychoactive substances and account for most of the problematic users.
One of the most disturbing trends it reveals is about how widely children indulge in such activities. According to the report, children even surpass women consumers' proportion in all three consumables, except alcohol.
16.5 crore alcohol users in India
In 2018, there were about 16.5 crore alcohol users in India. Of the total men's population, 27.3 per cent consume alcohol while only 1.6 per cent of total women's population drink indulge in such activities. In simpler words, for every woman who consumes alcohol, there are 17 alcohol-consuming men.
In a shocking revelation, the report says about 1.3 per cent of the total children population also consume alcohol. Further, nearly one in five alcohol users from across India suffer from alcohol dependence and need urgent treatment, it says.
It may also be noted that states where alcohol consumption in prohibited — Gujarat, Bihar, Manipur and Nagaland — also record a substantial number of problem users.
Indian Made Foreign Liquor (IMFL) and country-made liquor are the two most commonly consumed beverages in India, amounting to 60 per cent of the total consumption. On the basis of consumption, it is followed by strong beer (12%) and home-brewed beers (11%). Homemade rice beer is mostly found in the north-eastern states, says the report.
Cannabis use in India
Cannabis is found in several illegal forms in India, including gaanja. However, bhang, which has a religious significance, is legal in the country.
About 3.1 crore people consume cannabis across the country, and is most widely used in Uttar Pradesh, Punjab, Sikkim, Chhattisgarh, and Delhi, according to the report.
Of the total men's population, 5 per cent indulge in cannabis consumption while only 0.6 per cent of the total women's population consume cannabis. Shockingly, about 0.9 per cent of the total children's population consume cannabis.
Last year, 72 lakh users have faced harmful consequences due to cannabis use. There are also about 72.5 lakh problem users of cannabis in the country. More than half of these problem users hail from three states — Uttar Pradesh, Punjab and Odisha.
Heroin, the most commonly used opioid
Opioids include opium (or its variants like poppy husk known as Doda/phukki), heroin (or its impure form – smack or brown sugar) and a variety of other pharmaceutical opioids. The most common opioid used is India is heroin, followed by pharmaceutical opioids and opium.
North-eastern states of Sikkim, Arunachal Pradesh, Nagaland, Manipur and Mizoram have the highest prevalence of opioid users. More than 10 per cent of the general population in each of these five states consume opioids, according to the report.
Approximately 77 lakh individuals need help for problems related to opioid use, and most number of problem users are found in Uttar Pradesh (10.7 lakh), Punjab (7.2 lakh) and Haryana (5.9 lakh).
26 lakh children use inhalants
Inhalants are the only category of substances where current use by children and adolescents (1.17%) is higher than that by adults (0.58%). Current use refers to the consumption of a substance at least once in the last 12 months.
Inhalants include substances with psychoactive properties and are generally consumed by inhalation routes.
Shockingly, there are about 26 lakh children who use inhalants among the total 77 lakh users. There are 4.58 lakh children in the country who need help for problems they are facing due to inhalant consumption. Of these, 1.8 lakh children are found in only three states — Uttar Pradesh, Madhya Pradesh, and Maharashtra. Delhi alone has 38,000 such children users.
Related news: Are de-addiction centres the solution to drug problems?