The number of COVID-19 cases in India on Friday (June 26) neared the 5 lakh-mark after reporting an increase by a record 17,296 in 24 hours for the first time, pushing the total tally to 4,90,401, over half of which have been reported from 10 cities and districts, according to Union Health Ministry data.
The death toll climbed to 15,301 with 407 new fatalities. This was the seventh day in a row that India registered over 14,000 cases.
Between June 1 and June 26, the country witnessed 2,99,866 cases. However, the number of recoveries have overtaken the active cases by 96,173, the health ministry said.
Advertisement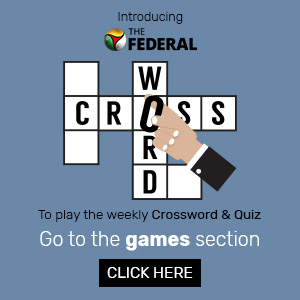 The number of active cases stands at 1,89,463. In a day, 13,940 COVID-19 patients have been cured, taking the cumulative figure of recoveries to 2,85,636.
Related news: COVID cases cross 17K-mark in single-day spike, death toll at 15K

"This has led to the recovery rate touching 58.24 per cent," the ministry said.
According to the Indian Council of Medical Research (ICMR), 77,76,228 samples have been tested up till June 25 with 2,15,446 samples being tested on Thursday.
From the states
Of the 407 new deaths reported till Friday morning, 192 were in Maharashtra, 64 in Delhi, 45 in Tamil Nadu, 18 in Gujarat, 15 each in West Bengal and Uttar Pradesh, 12 in Andhra Pradesh, 10 in Haryana, eight in Madhya Pradesh, seven in Punjab, six in Karnataka, five in Telangana, four in Rajasthan and two in Jammu and Kashmir. Arunachal Pradesh, Himachal Pradesh, Jharkhand and Uttarakhand have reported one COVID-19 fatality each in the last 24 hours.
Delhi, Chennai, Thane, Mumbai, Palghar, Pune, Hyderabad, Ranga Reddy, Ahmedabad and Faridabad are 10 cities and districts that contributed to 54.47 per cent of the total caseload reported till Thursday, a health ministry official said.
Madhya Pradesh
The COVID-19 tally in Madhya Pradesh reached 12,798 on Friday after 203 people tested coronavirus positive, while three deaths in Indore and another one in Dhar took the toll to 546, an official said.
A total of 185 persons were discharged from hospitals post recovery during the day, taking the number of recovered patients to 9,804, leaving the state with 2,448 active cases, he added.
"Indore now has 4,543 cases after 36 people were found infected, while the death toll stands at 214. The COVID-19 count in Bhopal reached 2,664 with 31 new cases. The death toll in the capital is 94," the official said.
A health bulletin said that no new coronavirus case had been reported from 24 districts since Thursday evening, while five districts did not have any active case as of now. There are 1,091 active containment zones in the state, officials added.
Delhi
Delhi recorded 3,460 fresh coronavirus cases on Friday, taking the tally in the city to over 77,000, while the death toll from the disease mounted to 2,492, authorities said.
On Tuesday, the national capital had reported the highest single-day spike of 3,947 cases. On Wednesday, Delhi had eclipsed Mumbai as the city worst-hit by the pandemic in the country.
Sixty-three fatalities have been recorded in the last 24 hours, a Delhi health department bulletin said on Friday.
The bulletin said the death toll from coronavirus infection has risen to 2,492, and the total number of cases mounted to 77,240.
Gujarat
The number of coronavirus cases in Gujarat crossed the 30,000-mark on Friday, with 580 more people testing positive in the last 24 hours, the state health department said. This is for the second time that 580 new cases were reported in a day.
Earlier, as many number of cases were reported on June 21. It is the highest single-day spike. With the addition of 580 new cases, the number of positive cases in the state mounted to 30,158, the department said in a statement.
During the same period, 18 coronavirus positive patients succumbed to the infection, taking the death toll due to infection to 1,772 in the state, it said.
According to the statement, as many as 532 persons were discharged from various hospitals post-recovery. This took the number of recovered patients to 22,038.
Maharashtra
Maharashtra registered 5,024 new coronavirus cases — highest in one day so far — on Friday, taking the tally of cases in the state to 1,52,765, while the number of fatalities reached 7,106 with 175 new deaths.
On the other hand, 2,362 patients were discharged from hospitals, taking the number of recovered patients to 79,815, a state health department statement said.
Related news: Central forces report 100 new COVID-19 cases; total tally crosses 3,300

The spike of 5,024 overtook Thursday's figure of 4,841 new cases. Out of 175COVID-19 deaths reported on Friday, 91 deaths occurred in the last 48 hours while other fatalities had taken place earlier, the statement said.
The recovery rate in the state is 52.25 per cent and case fatality rate is 4.65 per cent. So far 8,71,875 people have been tested for the virus in the state and there are 65,844 active cases.
Karnataka
The number of COVID-19 cases in Karnataka breached the 11,000 mark with the state on Friday reporting 445 new positive cases and ten fatalities, taking the death toll to 180. The day also saw 246 patients getting discharged in the state after recovery.
As of June 26 evening, cumulatively 11,005 COVID-19 positive cases have been confirmed in the state, which includes 180 deaths and 6,916 discharges, the health department said in its bulletin.
It said, out of 3,905 active cases, 3,727 patients are in isolation at designated hospitals and are stable, while 178 are in ICU.
A total of 5,68,058 samples were tested so far, out of which 14,733 were tested on Friday alone. According to the bulletin, 5,41,548 samples have been reported as negative, and of them 13,817 were reported negative today.
Haryana
Thirteen more coronavirus-related deaths were reported from Haryana on Friday as the total number of COVID-19 cases in the state rose to 12,884 with 421 fresh infections, a health bulletin said.
Five deaths each were reported from Gurgaon and Hisar, two from Faridabad and one from Karnal, it said. COVID-19 fatalities in Haryana now stand at 211, 151 of which are males and remaining 60 females.
According to the bulletin, Gurgaon and Faridabad now have a total of 81 and 70 fatalities, respectively.
Hisar has a total of six fatalities, while Karnal district has five. With 421 fresh cases, the COVID-19 tally in the state climbed to 12,884, the bulletin said. Gurgaon alone accounts for close to 5,000 cases of the total infections, while over 3,000 cases are in Faridabad.
There are currently 4,657 active cases in the state, while 8,016 patients have been discharged from hospitals after recovering from the disease, the bulletin said.
West Bengal
West Bengal registered its highest single-day increase in COVID-19 cases on Friday, recording 542 fresh infections, to push the tally to 16,190 as the number of fatalities also jumped by 10, officials said.
A total of 10,535 patients have recovered from the respiratory ailment, a bulletin issued by the health department said.
Of the latest fatalities, eight patients died because of comorbidities where COVID-19 was incidental, it said, adding that the toll now stands at 616.
Four deaths were reported from Howrah, three from Kolkata and one each from Hooghly, Darjeeling and South 24 Parganas, the bulletin said.
Since Thursday, 345 people have been discharged from various hospitals in the state, it said. There are 5,039 active COVID-19 cases at present.
Punjab
Two more persons succumbed to coronavirus in Punjab on Friday, taking the death toll to 122, while 188 fresh cases pushed the infection tally in the state to 4,957. One person died in Bathinda and another in Fatehgarh Sahib, as per the medical bulletin.
Punjab continues to see a surge in new coronavirus cases with 188 more people testing positive for the virus on Friday. The state has witnessed 1,833 new cases since June 15.
A total of 3,201 people have been cured so far, as per bulletin. There are 1,634 active cases in the state as of now. Amritsar continued to top the COVID-19 tally in the state with 852 coronavirus cases. A total of 2,76,919 samples have been taken for testing so far, as per bulletin.
Kerala
Kerala's COVID-19 tally is inching towards the 4,000 mark as the state continued to see a sharp spike for the eight consecutive day with 150 people, including six CISF personnel and a health worker being infected on Friday. With the addition of the fresh cases, the infection count in the state has reached 3876.
At least 1,63,944 people are under observation in various districts — 1,61,547 in home/institutional quarantine and 2,397 in hospitals, including 312 who were admitted today.
Related news: Modi praises UP for less COVID deaths than 4 European nations

There are totally 114 hotspots in the state. Palakaad has the highest number of cases — 237 followed by Malappuram 191, Kollam 183, Pathanamthitta 177, Kannur 157 and Alappuzha 154.
Tamil Nadu
Tamil Nadu on Friday reported 3,645 fresh coronavirus cases, the highest in a day so far, taking the infection count to 74,622 while 46 people died pushing the toll to 957, the government said.
As the trend of new cases witnessing a new high daily continued, Chennai accounted for 1,956 of the fresh infections today, a health department bulletin said. This is the second successive day of 3,500 plus fresh virus cases.
Chennai's share of the states tally of positive cases stood at 49,690. Active cases were 32,305 and 1,358 patients got discharged from various hospitals and 41,357 people have recovered so far.
With aggressive testing continuing to be the focus, 33,675 samples were tested today, which is again the highest for a single day and in total, 10,42,649 specimens have been examined.
(With inputs from agencies)