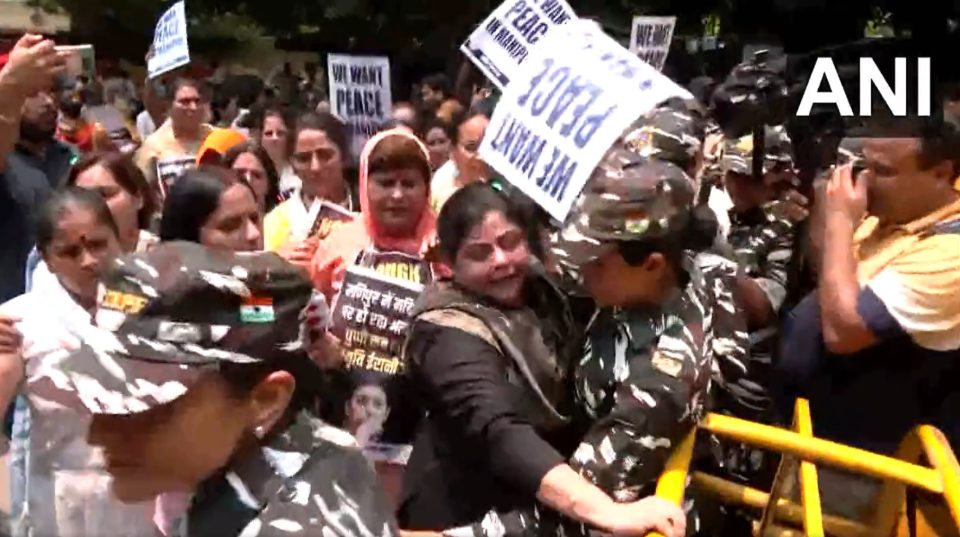 Manipur horror LIVE: 'If govt doesn't act, we will,' says SC; Modi breaks silence; 1 held
Responding to the criticism that his government is facing over the viral video of two Manipuri women being paraded naked, Prime Minister Narendra Modi on Thursday (July 20) said he was pained by the incident which cannot be forgiven and none of the accused responsible for it would be spared.
"My heart is filled with pain and anger. The incident from Manipur that has come before us is shameful for any civilised society. I urge all the CMs to further strengthen law and order in their states, especially for the security of women and take the strongest measures. Be it any incident in Rajasthan or Chhattisgarh of Manipur or any corner of the country – rise above politics…," Modi said while addressing the media outside the Parliament complex.
"I assure the nation, no guilty will be spared. Law will take its course with all its might. What happened with the daughters of Manipur can never be forgiven," the prime minister added.
The Supreme Court has also condemned the incident, with Chief Justice DY Chandrachud calling it "simply unacceptable" in a democracy and ordering the government to take action against the perpetrators.
"It's simply unacceptable in constitutional democracy. It's deeply disturbing," the CJI said adding that "using women as an instrument in an area of communal strife. It's the grossest of constitutional abuse."
He said the apex court was "deeply disturbed by the videos which have emerged. If the government does not act we will."
A massive outrage has followed after a viral video, purportedly shot on May 4, showed two Manipuri women being paraded naked as a mob of men molests them. Reports said the women, after being paraded naked were dragged to a field where they were gang-raped.
Police have arrested one of the accused named Heradas (32) from Thoubal district.
Manipur Chief Minister N Biren Singh, who has received severe backlash over the incident, said while one person has been arrested for the crime, police are conducting a thorough probe into the incident.
"My hearts go out to the two women who were subjected to a deeply disrespectful and inhumane act, as shown in the distressing video that surfaced yesterday. After taking a Suo-moto cognisance of the incident immediately after the video surfaced, the Manipur Police swung to action and made the first arrest this morning," he tweeted on Thursday.
"A thorough investigation is currently underway and we will ensure strict action is taken against all the perpetrators, including considering the possibility of capital punishment. Let it be known, there is absolutely no place for such heinous acts in our society," he said.
You can't add multiple events in the same post, page or custom post type.