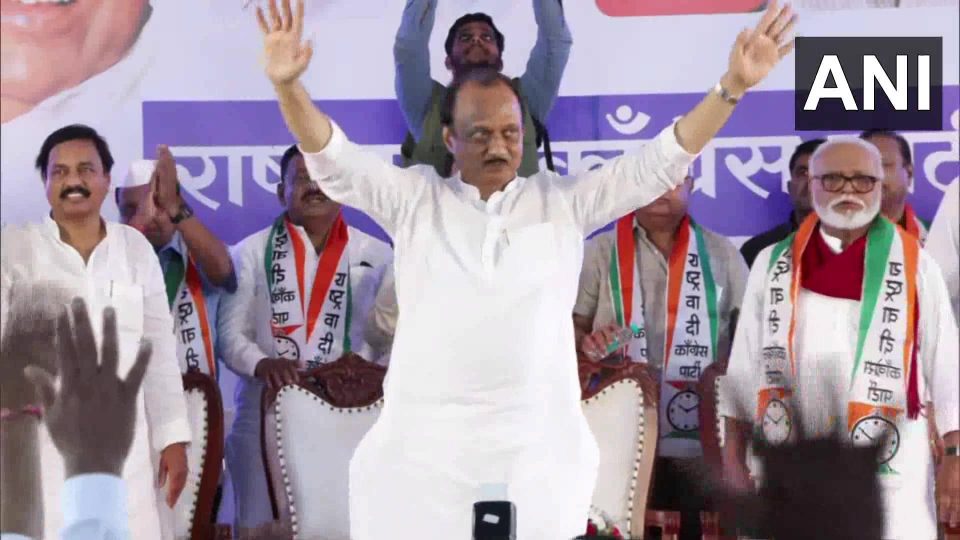 LIVE | Ajit Pawar ups the ante, says he aspires to become Maharashtra CM
NCP rebel leader and Maharashtra Deputy Chief Minister Ajit Pawar on Wednesday (July 5) upped the ante in the power struggle with his uncle and party chief Sharad Pawar.
The factional fight of the Nationalist Congress Party (NCP) reached the doorstep of the Election Commission (EC), with the group led by Ajit Pawar filing over 40 affidavits of MLAs and MPs in his support. Quoting sources, ANI said Ajit was moving EC, staking claim for the NCP symbol. The EC had registered a dispute case in NCP, and a notice was to be issued to Sharad Pawar to respond to Ajit Pawar's plea, media reports said.
Also read | Maharashtra NCP crisis: 35 MLAs attend Ajit Pawar's meeting
The Sharad Pawar camp has filed a caveat with the poll authority, urging it to hear them first before passing any directive in connection with the factional fight, said a PTI report quoting EC sources. The Election Commission is likely to process applications in the coming days and ask both the sides to exchange the respective documents submitted before it.
Also read: Can Sharad Pawar, master of political manoeuvring, save NCP from brink of collapse?
The NCP, founded by Sharad Pawar in 1999, witnessed a split on Sunday with Ajit Pawar, claiming support of over 40 MLAs and joining the Shiv Sena-BJP coalition government in Maharashtra. Nine NCP MLAs, including Ajit Pawar, were sworn-in as ministers in the Maharashtra government at a surprise cabinet expansion on Sunday.
Watch: NCP break-up: Is the real Pawar twist yet to happen?
Ajit Pawar, with senior party leaders Praful Patel, Chhagan Bhujbal, Dilip Walse Patil by his side, asserted to be the real NCP. Sharad Pawar also asserted to be the real NCP, and expelled Patel and Lok Sabha member Sunil Tatkare from the party. It had also written to Maharashtra Assembly Speaker Rahul Narwekar seeking to disqualify the nine MLAs who were sworn-in as ministers on Sunday.
You can't add multiple events in the same post, page or custom post type.