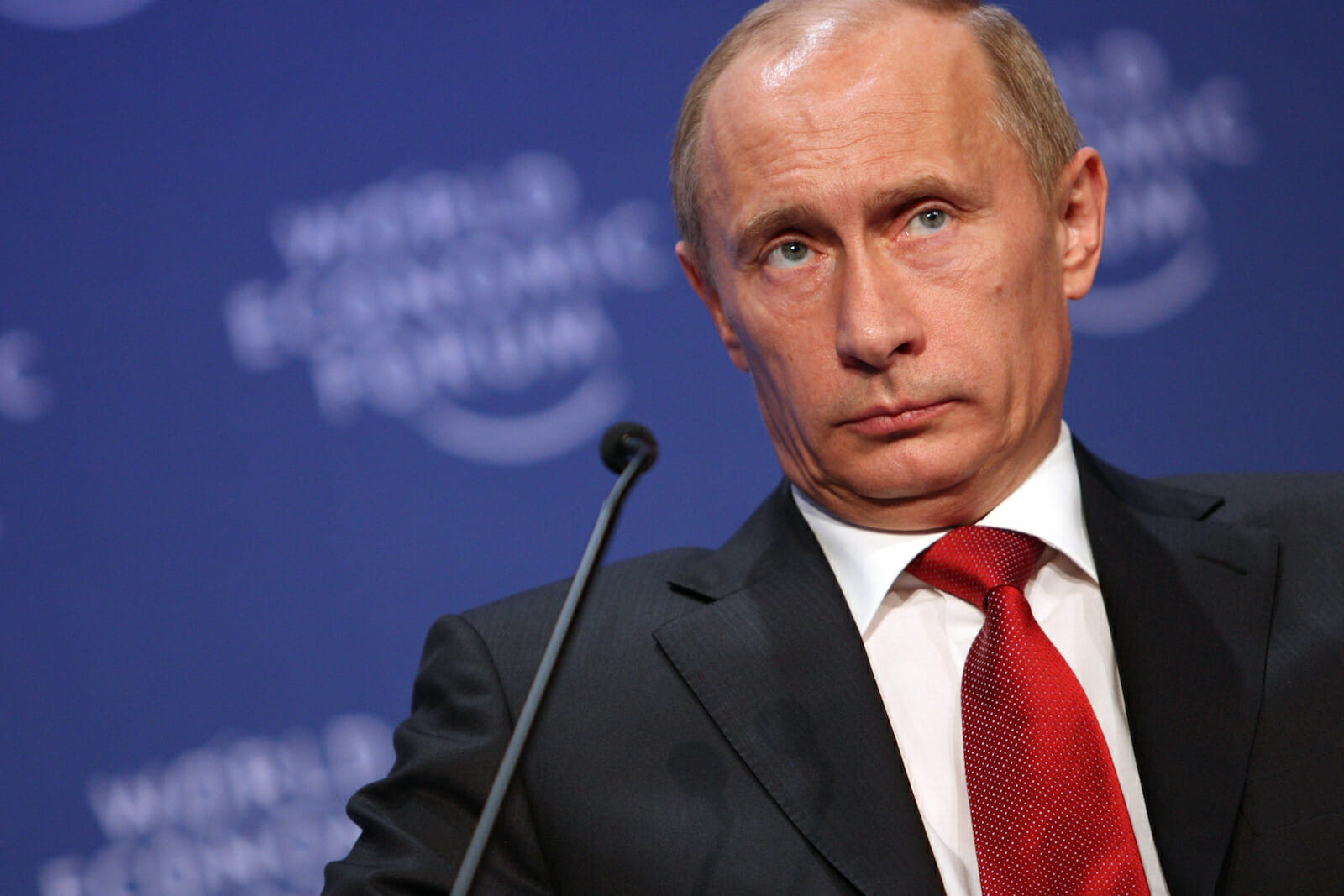 Vladimir Putin's wealth: $1.4bn mansion, 700 cars, 58 aircraft, and more
The Russia-Ukraine war has brought the focus back on one of the most powerful leaders in the world – Vladimir Putin.
It has been one month since Russian President Putin invaded Ukraine, leading to a massive humanitarian crisis. There seems to be no end to the suffering of the people in Ukraine.
Also read: A month after Ukraine invasion, a story of stealthy resolve and Putin's ambition gone wrong
What this ongoing war has led to people around the globe talking about, is Putin's wealth. The Russian president's net worth has been debated over the years with rumours of him being the richest man in the world. However, he was never on any official list including Forbes.
In 2015, a Forbes spokeswoman told Newsweek, "Vladimir Putin is not on the (Forbes Billionaires) list because we have not been able to verify his ownership of assets worth $1 billion or more."
Officially, Putin earns a salary of $140,000 annually. He has publicly disclosed assets of an 800-square foot apartment, a trailer, and three cars. He stays at a 1,600-square-foot apartment in Moscow, according to Fortune.
Also read: India abstains from voting in UNSC on Russia's resolution on humanitarian crisis in Ukraine
But his lifestyle tells a different story.
$716 million worth 'Flying Kremlin'
Putin, who has been Russia's President since 2012, is often seen sporting luxury watches and is rumoured to own a 190,000 square-foot, $1.4 billion worth mansion atop a cliff overlooking the Black Sea, 19 houses, 700 cars, 58 aircraft and helicopters including a $716 million plane called "The Flying Kremlin" that has a toilet made of gold, $100 million mega yacht designed by a nuclear submarine maker from the Russian navy, according to several reports.
Earlier this month, Fortune's report said Putin has been pictured wearing Patek Philippe's Perpetual Calendar watch worth $60,000 and allegedly owns a $500,000 A. Lange & Sohne Toubograph, as well as other fancy designs.
The video of the Black Sea mansion called "Putin's Palace" had gone viral in January 2021. Putin, however, denied that the mansion belonged to him. "Nothing that is listed there as my property belongs to me or my close relatives, and never did," he had said and termed the video "boring".
Also read: FBI warns of growing Russian hacker interest in US energy firms since Ukraine war
The mansion, designed by Italian architect Lanfranco Cirillo, reportedly has a helicopter launching pad, underground tunnels, frescoed ceilings, a marble swimming pool, an amphitheatre, an ice hockey rink, Vegas-style casino, nightclub, and more.
Most of the mansion is reportedly decorated by an exclusive luxury Italian brand called Citterio Atena including Louis XIV style sofas, $500,000 in-dining room furniture, and a $54,000 bar table. It even has decked-out bathrooms with fancy $850 Italian toilet brushes and $1,250 toilet paper holders. On top of all the extravagant furnishings, an annual $2 million is spent just to maintain the property's landscaping by a 40-person staff, according to Fortune.
According to a Reuters investigation, the money for the luxury mansion came from Russia's 1.3-trillion-ruble "Health" project which bought medical equipment like high-tech medical scanners at two or even three times higher than the market price from a company owned by Putin's friends.
Also read: Zelensky to deliver 'unprecedented' virtual address to Japanese parliament
'Putin is worth $200 billion'
In 2017, founder and CEO of Hermitage Capital Management, Bill Browder claimed that Putin is worth $200 billion. He testified before the U.S. Senate Judiciary Committee and said Putin was the "richest man in the world" as a result of "terrible crimes" his government committed.
"I believe he is worth $200 billion. The purpose of the Putin regime has been to commit terrible crimes in order to get that money, and he doesn't want to lose that money by having it frozen. So he is personally at risk of the Magnitsky Act," Browder, who was an investor in Russia, said.
Also read: As energy hub, Russia's nuclear power goes well beyond oil, gas lines
In an interview to CNN in May 2018, Browder had talked about Putin's luxury watch collection. "Putin's visible watch collection is worth multiples of his official salary. The wealth came as a result of extortion and massive theft from state funds."
While Putin's net worth remains a mystery to date, he had once brushed aside all the rumours and said, "I am the wealthiest man, not just in Europe but in the whole world: I collect emotions. I am wealthy in that the people of Russia have twice entrusted me with the leadership of a great nation such as Russia. I believe that is my greatest wealth."