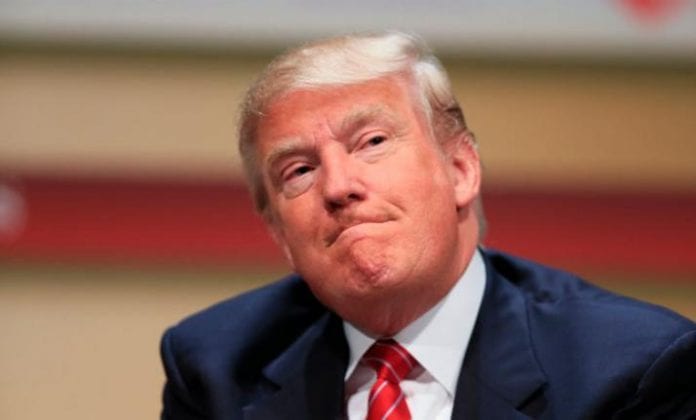 US president Donald Trump, who has been battling COVID-19, has said that he will not take part in the second presidential debate with Democrat Joe Biden scheduled to be held virtually on October 15, saying that would be a "waste" of time.
"No, I'm not going to waste my time on a virtual debate. That's not what debating's about," he said in a telephone interview with Fox Business on Thursday (October 8). He said the bipartisan debate committee was trying to protect Biden.   
The October 15 debate, the second of the three planned presidential debates ahead of the elections on November 3, was to be held in Miami. The first debate was held on September 29 in Cleveland, Ohio.
Related News: Donald Trump has a lot to learn from the Pence-Harris debate
In view of the rapidly spreading COVID-19 that has affected many officials at the White House, the Commission on Presidential Debates had said that the second presidential debate "will take the form of a town meeting, in which candidates would participate from separate remote locations". The Biden camp had agreed to the virtual debate. 
But Trump said in a virtual debate, the moderator can "cut you off whenever they want."   
The commission spoke to both sides "just before" announcing the second debate will be virtual, debate commission head Frank Fahrenkopf told CNN. He said Trump had every right to decline the debate.
Trump's campaign manager Bill Stepien said the president will hold a rally on October 15 instead of taking part in the debate. He said the commission had cancelled the in-person debate "unilaterally" to help the Biden camp.
Related News: Trump returns to White House after 4-day stay at hospital

Many political observers said that the debate could have been a good platform for Trump to improve his ratings in the presidential race. he is currently trailing Biden by a big margin.
In the first debate, Trump had said that the COVID situation in the US was not that serious despite the heavy death toll. Countries like Russia, China and India do no reveal the correct death figures, he alleged. He tested positive for the coronavirus infection on October 1.
Doctors said his condition is improving , although he had to spend a couple of days in a military hospital after his health worsened.