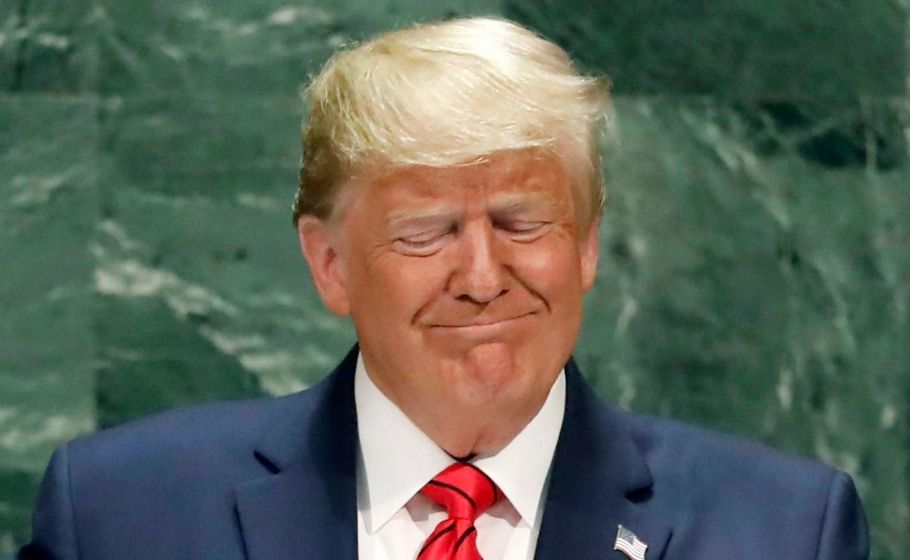 US President Donald Trump could be banned on Twitter if he loses the election as he will be left out of the special treatment by the site that elected leaders enjoy in office.
According to the microblogging site's policy, reports suggest, elected leaders enjoy special treatment in which their tweets violating the company standards are not forcefully removed and are just flagged with a warning. However, this isn't applicable to former leaders.
Therefore, if Trump loses the election and demits office, he would no more be qualified for this special treatment. After demitting office, if he regularly continues breaking Twitter's rules, his account could be suspended, reported The Guardian.
The Republican President running for his second term in office has had at least 12 tweets by him flagged by the site over the past week. Of them, wherein he had alleged that the Democrats were "stealing" the election, eight were since Tuesday night when polls closed.
Related news | On verge of victory, Biden says 're-built Blue Wall in middle of US'
Adding to his woes, if he doesn't tone down, his history of multiple violations could raise the severity of his punishment that include temporary account freezes, suspensions or the Republican could even face a permanent ban, according to Bloomberg.
"Twitter's approach to world leaders, candidates and public officials is based on the principle that people should be able to choose to see what their leaders are saying with clear context…This means that we may apply warnings and labels, and limit engagement to certain Tweets. This policy framework applies to current world leaders and candidates for office, and not private citizens when they no longer hold these positions." The Guardian quoted a company spokesperson as saying.
Not just in tweets, Trump has been widely accused of spreading false information through his speeches, which led to a majority of television networks in the US to cut away from his White House speech this election week and called for fact-checking.
The Republican is trailing with just 213 electoral college votes as his Democratic opponent Joe Biden is closing in on the required 270-mark with 264 votes. Biden was leading in four of the five key battleground states where counting of ballots was still going on.
Related news | Ageing US poll process creaky but credible;  India's in trouble