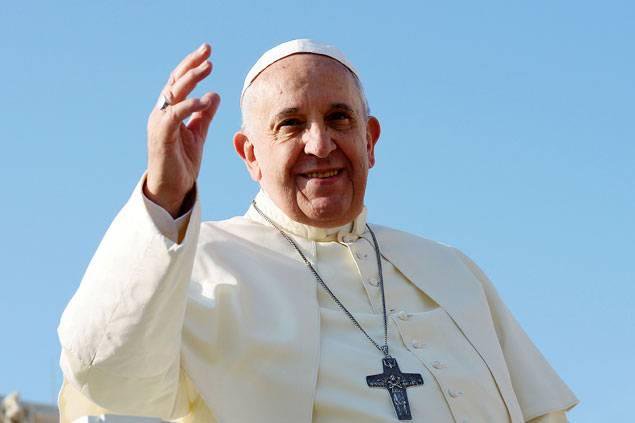 Closely on the heels of Christians giving up sweets during this year's Lent, Pope Francis called upon Catholics to quit trolling and insulting people on social media.
Addressing tens of thousands of people at St Peter's Square on Ash Wednesday (February 26) he said Lent, "is a time to give up useless words, gossip, rumours, tittle-tattle and speak to God on a first-name basis," Reuters quoted him as saying.
According to reports, he said, "We live in an atmosphere polluted by too much verbal violence, too many offensive and harmful words, which are amplified by the internet." "Today, people insult each other as if they were saying Good Day."
Twitter has also become a platform for pitched verbal battles between his supporters and detractors.
Lent is one of the most important time of the year for the Christians around the globe. Lent begins on Ash Wednesday, which is always held 46 days before Easter Sunday.
Every year, during Lent, is it is a tradition to fast and give up something. Most of the Christians, observe lent with strict abstinence by way of avoiding meat, cigarette, and alcohol until Easter Sunday.
Many Christians use the Lent period to visit churches often and inculcate good habits. The six weeks of lent that is observed with Sundays in-between are very important as they feast then.
(With inputs from agencies)