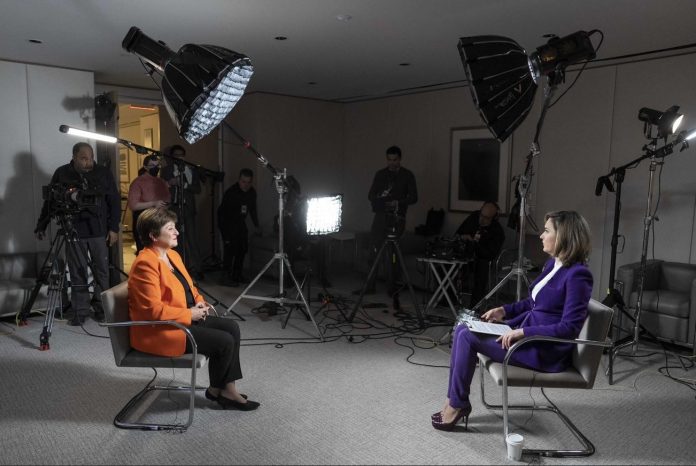 Chief of International Monetary Fund, Kristalina Georgieva with CBS news programme 'Face of the Nation' 2023
A third of the global economy will be in recession in 2023, the International Monetary Fund (IMF) chief has warned, and forecast that the year which has just begun will be tougher than 2022 because the economies of the US, EU and China will slow down.
Kristalina Georgieva made the grim prophesy on Sunday (January 2) on CBS news programme "Face the Nation".
Her warning comes as Russia's war on Ukraine shows no signs of abating amid galloping inflation, higher interest rates and also a dramatic surge in coronavirus infection in China.
Also Read: A Janus view: How the watershed events of 2022 will shape 2023
"We expect one-third of the world economy to be in recession," PTI quoted Georgieva as saying.
"Even in countries that are not in recession, it would feel like a recession for hundreds of millions of people," she mentioned.
The IMF had trimmed its growth forecast for 2023 in October last year.
"Global growth is forecast to slow from 6 per cent in 2021 to 3.2 per cent in 2022 and 2.7 per cent in 2023", the IMF had said.
"This is the weakest growth profile since 2001 except for the global financial crisis and the acute phase of the Covid-19 pandemic", it added.
China has dumped its zero Covid policy and opened its economy after a wave of anti-government protests.
The IMF chief said, "For the next couple of months, it would be tough for China, and the impact on Chinese growth would be negative, the impact on the region will be negative, the impact on global growth will be negative."