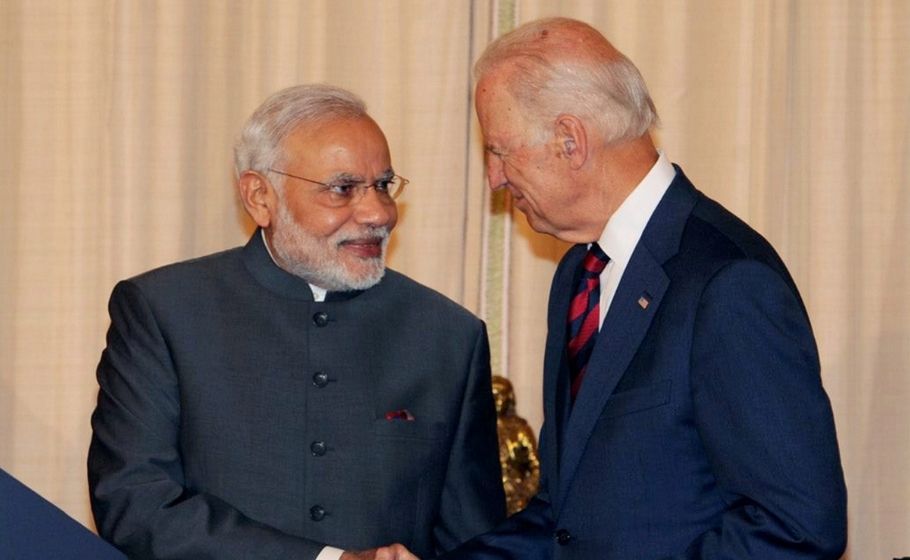 A virtual meeting of the 'Quad', or the Quadrilateral Security Dialogue, on Friday (March 5) may provide the first platform for a one-on-one interaction between Prime Minister Narendra Modi and US President Joe Biden.
It will be the first meeting, though a virtual one, between Modi and Biden, after the latter took charge of the world's oldest democracy from Donald Trump in November. The two leaders had spoken over the phone after Biden was declared the winner in a closely contested election in November last year.
The Prime Minister's Office (PMO) has not officially confirmed such a meeting yet. However, Australian Prime Minister Scott Morrison, who is the host, confirmed that heads of the four nations – US, Japan, Australia and India – will be present for the meeting, which will be followed by one-on-one interactions.
The 'Quad' is an informal strategic forum of the US, Japan, Australia and India, against China. It provides a platform for the four nations that have each had conflicts with China in recent years.
Also read: BJP wants Ganguly to share dais with Modi, but 'dada' prefers to stay away
"It will be the first ever such gathering. I have already had bilateral discussions about this with Narendra Modi and Yoshihide Suga, the prime minister of Japan, and of course the prime minister of India. And of course we're looking forward to those discussions and follow-up face-to-face meetings as well," Bloomberg quoted Morrison as saying.
Also read: Solar energy is clean, but it can become cleaner
"It will be four leaders, four countries, working together constructively for the peace, prosperity and stability of the Indo-Pacific," he told media in Sydney.
Biden first communicated with Modi over the phone on February 8, days after he was sworn in as president on January 20. They discussed climate change, terrorism and freedom of navigation, among other things, and expressed commitment to strengthen India-US ties.