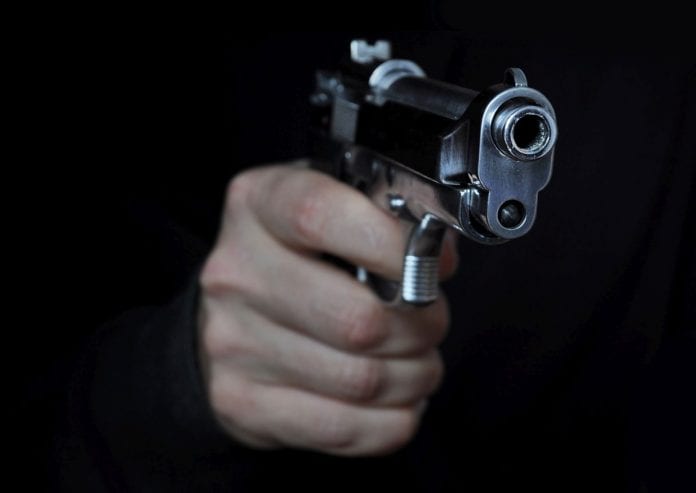 A 24-year-old student from Andhra Pradesh, who was pursuing a Master's degree in the United States, died of gunshot wounds in a reported shooting there at a fuel station where the victim was working, according to police in the US state of Ohio.
The deceased was identified as Saiesh Veera, and the incident happened in the Columbus division of the state on Thursday (April 20), they said. According to media reports, Veera was a native of Andhra Pradesh.
"On April 20, 2023, at 12:50 AM, Columbus Police officers were dispatched to the 1000 block of W. Broad St. on a reported shooting. Upon arrival, the officers located an adult male victim, identified as SAIESH VEERA, M/O/24, suffering from a gunshot wound," the police said in a notification.
Also read: 3 children among 7 killed in shooting at US school; suspect a woman
Columbus Fire service personnel arrived and transported the victim to a local hospital. Despite life-saving measures, the victim was pronounced dead at 1.27 am, they said.
The incident remains under investigation and the next of kin has been informed, the police added.
Veera's graduation was just 10 days away
According to Rohit Yalamanchili, who is overseeing an online fund raiser programme to send Veera's body back to India, the deceased youth was doing his Master's course and he got picked under the H1B visa with his graduation just 10 days away.
"He was going to quit his work as a clerk at the fuel station in a couple of weeks," Yalamanchili added.
Also read: US: 6 killed in another mass shooting at Mississippi town
Veera came to the US, the first in his family, with many aspirations and wanted to uplift his family as his father had died two years ago.
'A brilliant cricketer and a great friend'
"He was always willing to help people in all situations and was a great sport on the cricket field. Every person who plays cricket in the Columbus area would know him, he was a brilliant cricketer and a great friend," said Yalamanchili.
"I hope God brings peace to Saiesh, his mother, family, and friends who were touched by his soul," Yalamanchili further said.
(With agency inputs)