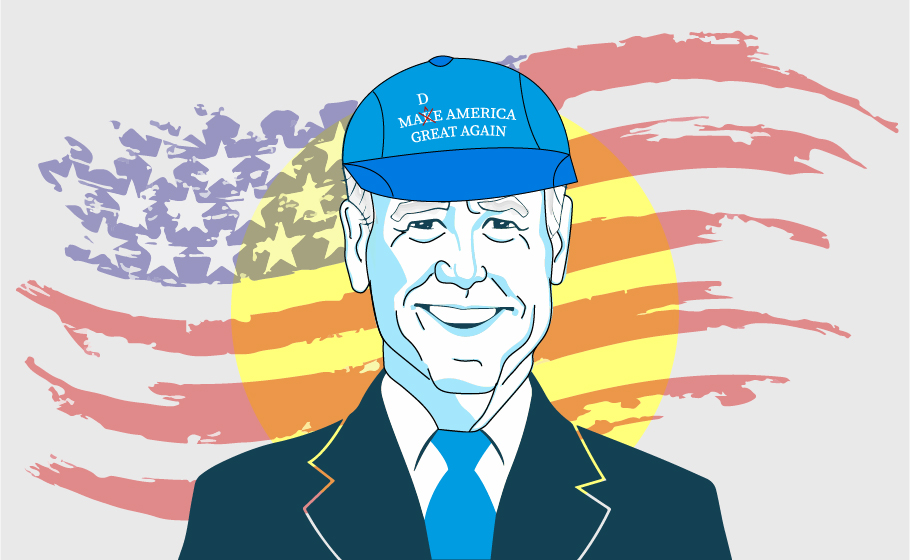 Democratic nominee Joseph Biden clinched a win over Republican rival and US President Donald Trump on Saturday (November 7), to become the 46th President of the United States.
Biden, who has served as the vice president to former President Barack Obama for his two terms, was assured victory after news agency Associated Press declared Pennsylvania with 20 electoral votes in his favour, taking his total to 273 against the required 270. He is also leading in Georgia and Nevada, where the counting of the mail-in votes, most of them believed to be in favour of Biden, is still on. AP has included Arizona also in Biden's tally.
A record number of Americans chose to vote by mail-in ballots, which means casting their votes by post or simply postal ballots, this time in view of the COVID-19 pandemic.
Related News: Donald J Trump: A drowning man desperately looking for a straw
Advertisement
Biden's running mate, Indian-American Kamala Harris will be the next vice-president and the first woman to occupy the post.
President Trump has 214 electoral votes as of Saturday night. Counting is still on in many states and official announcements are likely only in a couple of days.
Biden's victory came after four days of high drama and threat by Team Trump to move the Supreme Court over counting of votes, and a close run between the two in key states like Pennsylvania, Georgia and Nevada towards the end.
Biden's side showed promise of a win when he early on Friday took a lead in Georgia, a stronghold of Republicans since 1992, Pennsylvania and Nevada.
With Trump having accused Biden of having rigged the elections, several parts of the country saw his supporters, some even carrying guns, staging demonstrations against the elections, especially in the battleground states.
Joe Biden was the 47th vice-president of the US having served during the two tenures of Barack Obama as the president from 2009-17. 
Related News: Ageing US poll process creaky but credible;  India's in trouble
Kamala Harris, the senator from California who is the running mate of Biden in the elections, will become the vice-president. She will be the first woman vice-president of the US. She will also be the first African American and first Indian American to occupy the post.
Trump has threatened to go to court, raising questions about the late counting of votes.
Biden will be the oldest occupant of the White House. After assuming office, he will have to contend with the severe crisis caused by coronavirus that has claimed thousands of lives and has left the highest number of people since the Great Depression unemployed. He may also have to deal with a Senate that will mostly be made up of Republicans.