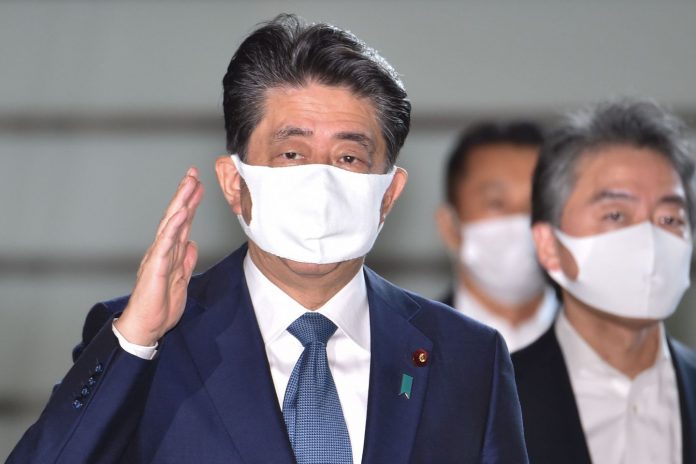 Japan's prime minister Shinzo Abe has resigned citing poor health, putting an end to his tenure as the longest serving head of a government in the country.
He said he decided to step down as he believed he could not continue being prime minister if he did not have the "confidence that he could carry out the job entrusted to him by the people".
"I apologize from the bottom of my heart that despite all of the support from the Japanese people, I am leaving the post with one full year left in my term and in the midst of various policies and coronavirus," the 65-year-old told a news conference, reported Reuters.
Abe said he would continue till a successor is chosen by his Liberal Democratic Party (LDP) to complete his term.
The party has to elect a new leader who will then become the premier. The process could take weeks.
Abe, who is said to be suffering from ulcerative colitis, has been fighting ill health for some time, and his recent visits to the hospital had given rise to speculations about his continuation.
He has held the prime minister's office for over eight years and his term as the leader of the LDP and as the premier was to end in September 2021.
He has been facing backlash in Japan over his handling of the coronavirus pandemic and other scandals involving ruling party members.
The 65-year-old prime minister has been known for his 'Abenomics' — reviving Japan's economy through spending and monetary easing. He is also credited with strengthening Japan's military with increased spending. He has, however, not been able to make any progress in his plan to revise the country's pacifist Constitution that was drafted by the US.
He became the longer serving prime minister of the country on Monday, surpassing the tenure of his great uncle Eisaku Sato half a century ago. He was earlier prime minister in 2006-07, but had to resign due to ill health. He, however, returned as the premier in December 2012 and continued with his responsibilities.