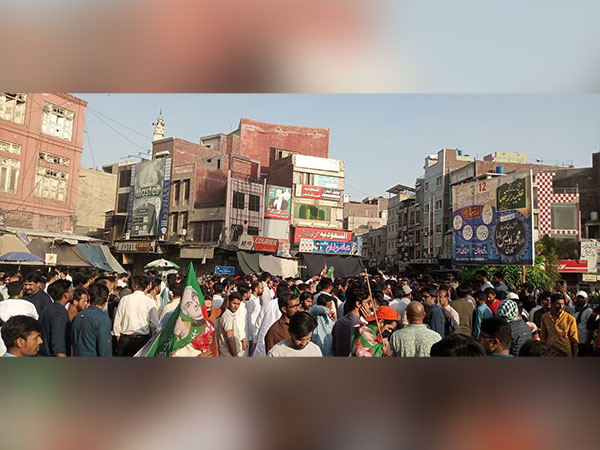 In unprecedented scenes, supporters of former prime minister Imran Khan on Tuesday stormed the Pakistan Army headquarters in the garrison city of Rawalpindi and the Corps Commanders residence in Lahore after his dramatic arrest in a corruption case.
Khan, who travelled from Lahore to the federal capital Islamabad, was undergoing a biometric process at the Islamabad High Court when the paramilitary Rangers broke open the glass window and arrested him after beating lawyers and Khans security staff.
The arrest of the 70-year-old Pakistan Tehreek-e-Insaf chairman comes a day after the powerful army accused him of levelling baseless allegations against a senior officer of the spy agency ISI.
As the news of his arrest by the Rangers spread, massive protests broke out in several cities across Pakistan. Protesters at several places turned violent and burned police vehicles and damaged public property.
The Rangers, which operate under the Interior Ministry, are usually commanded by officers on secondment from the army.
For the first time, Khans supporters smashed the main gate of the armys sprawling headquarters in Rawalpindi, where troops exercised restraint. The protesters chanted slogans against the establishment.
---
(Except for the headline, this story has not been edited by The Federal staff and is auto-published from a syndicated feed.)