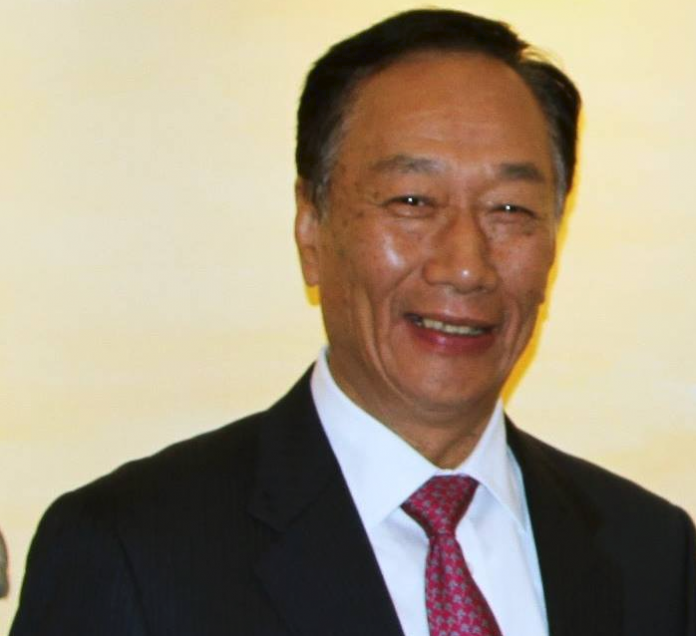 Terry Gou, the chairman of tech giant Foxconn on April 17 announced his intention to run for the presidency of Taiwan in 2020 on a ticket from the Beijing-friendly opposition Kuomintang (KMT) party.
"I am willing to join the party's primary. If I win I will represent the KMT in the 2020 elections," Gou said at a KMT meeting in Taipei in comments broadcast live on local TV.
The 69-year-old said a goddess "told me to step forward … to help the people," Channel News Asia reported him as saying.
With a net worth of US$ 7.6 billion, Gou is Taiwan's richest person, according to Forbes.
Born in Banqiao Township, Taipei, Gou lived with his parents in Shanxi Province of mainland China before his parents fled to Taiwan in 1949. He studied shipping management in college and started his business in 1974.