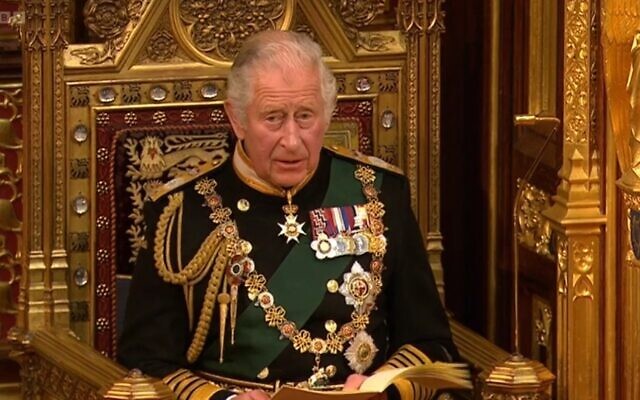 Most likely, people would have missed the crowning ceremony of Queen Elizabeth II since it happened in 1953. But, as the excitement mounts around the world over the crowning ceremony to be held at Westminster Abbey, the grand, opulent pageant contains rites, rituals and traditions as old as 1,000 years old.
Some are notably more unusual than others. The King may have dispensed with one spooky tradition of staying the night at the Tower of London along with some chosen squires (who have to go through a ritual bath!), but there are many other age-old traditions that mark this event and after he officially becomes king that seems out of the ordinary.
'God Save the King' cries of joy  
In the first phase of the elaborate 60 minute crowning ceremony, the Westminster Abbey will erupt with loud joyful cries of "God Save the king". This is after the Archbishop of Canterbury proclaims Charles as the "undoubted King" and asks the congregation and choir to pay homage to him. The congregation will have to cry out in joy to recognise the new King.
King Charles will stand in the centre of Westminster Abbey and show himself "unto the people" in each of the four directions, as trumpets play.
Carrying the king to his throne
After swearing his oath and receiving his crown, King Charles III will get up from his 700-year old wooden Coronation chair to go sit on the throne. Nay, the king will not walk to the throne, he will be carried by the archbishop, bishops and some members of the congregation, and made to sit on the throne
The hullabaloo over the holy oil
As part of the ceremony, King Charles III will be anointed with a holy oil (consecrated already in Jerusalem) poured from a silver ampulla shaped like an eagle into an ancient coronation spoon. The olives are harvested from two groves on the Mount of Olives and pressed just outside Bethlehem, and perfumed with sesame, rose, jasmine, cinnamon, neroli, benzoin, amber and orange blossom. Interestingly, the King has updated the oil recipe by removing ambergris, which comes from whale intestines since he is an animal rights advocate.
Also read: King Charles coronation to break tradition, embrace Britain's multi-faith inclusivity
The most sacred part of the ceremony, King Charles III will be anointed with this oil in private under a canopy or behind a screen.
There's an official dish for the coronation
Charles and his wife, Queen Camilla, picked the 'quiche' as the official dish for the coronation. It will be part of the menu at community lunches across the U.K. during the coronation. The quiche recipe includes spinach, fava beans, tarragon and eggs, all baked inside a pie crust.
No shellfish for the King
After King Charles III is officially crowned king, he is advised not to consume shellfish to avoid food poisoning. The King also cannot accept food from strangers, besides he cannot travel with Prince William on the same plane. Nor can he pose for selfies or give autographs anymore