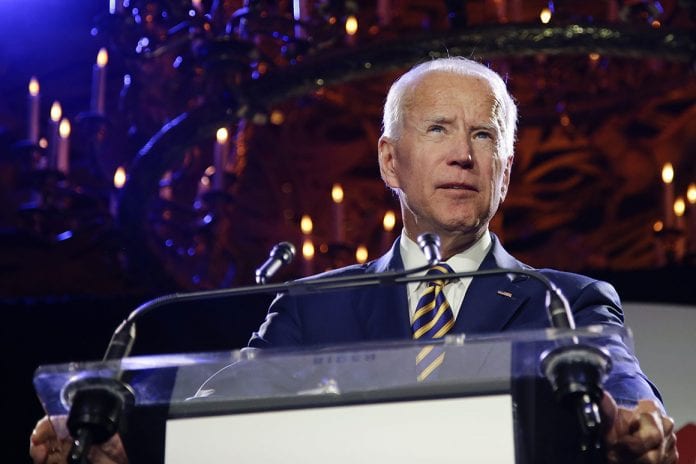 Amid speculations on how President-elect Joe Biden will take forward Donald Trump's policies, experts have said the next US government is likely to prioritise its defence and security ties with India, press Islamabad to act of terrorism-related issues and support America's endeavours in maintaining peace in Afghanistan.
"Based on the priorities articulated already by President-elect Biden, I would anticipate that the Biden-Harris administration will continue to place a high priority on the defence and security relationship with India, the major area that has advanced during the Trump administration," Alyssa Ayres, senior fellow for India, Pakistan, and South Asia at the Council on Foreign Relations (CFR) told PTI.
Author of Our Time Has Come: How India is Making Its Place in the World, Ayres had served as deputy assistant secretary of state for South Asia from 2010 to 2013.
Related news: Biden starts work on transition, Trump bent upon making it difficult
Ayres said Biden, a former vice president was an early supporter of the US-India relationship, and 15 years ago viewed the US and India as "the two closest nations in the world".
Biden had even championed the civil-nuclear agreement with India in Congress, Ayres recalled.
Biden's election campaign website too speaks on partnering with India to support rules-based international order in the Indo-Pacific region. Biden's global priorities on fighting the coronavirus pandemic and tackling climate change will necessitate close cooperation with India, Ayres said.
"Ive seen a lot of attention in the Indian media to the question of whether President-elect Biden will criticise India on questions of democracy and human rights — he has stated that he has concerns, and given his decades of diplomatic experience would be likely to convey his views privately — but I've seen little on the question of climate change and clean energy," Ayres said in response to a question.
As far as the US policies on Pakistan is concerned, a former senior Pakistani diplomat said the Biden administration is likely to be pragmatic in its dealings with the country and may resume a strategic dialogue process with the country.
"A Biden administration is likely to be pragmatic in its dealings with Islamabad. It will continue to engage with Pakistan, asking Islamabad to act on terrorism related issues, including at the FATF, and support US endeavours for peace in Afghanistan. It is unlikely that a Biden administration will resume payments of security assistance or Coalition Support Funds," former Pakistani Ambassador to the US, Husain Haqqani, told PTI.
Coalition Support Funds are drawn from a presidentially designed and congressionally authorised fund of money to reimburse counterterrorism allies for incremental costs associated with supporting US combat operations, an incremental cost being a cost over and above the normal military expenditures of that governments military.
In 2018, the Trump administration suspended security aid to Pakistan after it failed to rein in terrorist groups. During his first official visit to Pakistan in 2018, Secretary of State Mike Pompeo had said he hoped to "reset the relationship" with the Imran Khan-led Pakistan government after a period of sharp disagreements between the longtime security allies over Pakistan's harbouring of anti-Afghan militants.
Related news: Nightmare over: Hollywood reacts to Biden, Kamala Harris's win
Pakistan's close ties with China and its lack of democracy and disregard for human rights will not be overlooked, said Haqqani, who currently is a Senior Fellow at the Hudson Institute think-tank in Washington.
Observing that US President-elect Joe Biden and his advisors understand the importance of a stable and peaceful Afghanistan, Haqqani said they may prefer to stretch out the US troops withdrawal, making it truly conditional to end of Taliban violence, and use the extra time to apply more pressure on the Taliban and Pakistan to ensure an agreement that is a peace deal not just a withdrawal deal.
"Biden will listen more to America's allies there, the Kabul government, and not keep giving in to the Taliban as the Trump administrations negotiators have done so far. Biden has publicly supported maintaining a counter-terrorism presence in Afghanistan," the former top Pakistani diplomat said.
The US has been pulling out troops from Afghanistan under a landmark peace deal, which envisages the withdrawal to be complete by May next year, subject to certain security guarantees, while the Taliban holds peace talks with the Afghan government in Doha, capital of Qatar. The Trump administration signed a major peace deal with the Taliban in February, laying out a timetable for a full troop withdrawal from Afghanistan within 14 months as it seeks an exit from its longest-ever war.
Biden, meanwhile appointed long-time aide Ron Klain as the White House Chief of Staff on Wednesday (November 11). Klain will oversee the Executive Office of the President and serve as a senior advisor.
In addition to supporting the president-elect, Klain will work to build a diverse, experienced and talented team to help President-elect Biden and Vice President-elect Kamala Harris meet the urgent challenges facing the country, a media release said.
"Ron has been invaluable to me over the many years that we have worked together, including as we rescued the American economy from one of the worst downturns in our history in 2009 and later overcame a daunting public health emergency in 2014," said Biden.
"His deep, varied experience and capacity to work with people all across the political spectrum is precisely what I need in a White House chief of staff as we confront this moment of crisis and bring our country together again, Biden said.
Klain was most recently a senior advisor to Biden for the presidential campaign and has previously served Biden in a number of roles including as his Chief of Staff when he became Vice President.