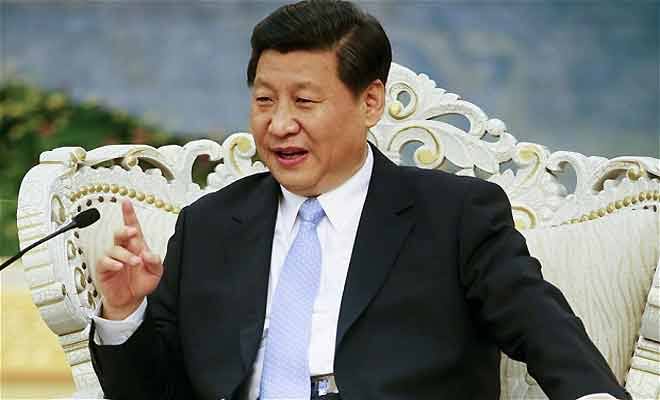 China's National People's Congress (NPC) closed its six-day annual session on Thursday after formally approving the outline of the country's 14th Five-Year Plan (2021-2025). The document highlights 60 proposals to be pursued on a priority basis, including a controversial hydropower project on Yarlung Zangbo, or the Brahmaputra River, in Tibet, and a Sichuan-Tibet railway line near the border with India.
The NPC was attended by President Xi Jinping, Premier Li Keqiang and more than 2,000 Communist party members.
The plan includes building a dam on the lower reaches of the Yarlung Zangbo, just before the river enters Arunachal. Four dams have already been approved on the upper and middle reaches of the river, according to a report in The Hindu.
Also read: China's ambitions and posturing in Indo-Pacific region worry Quad nations
The newspaper quoted Che Dalha, deputy Communist Party chief of the Tibet Autonomous Region (TAR), as telling the NPC that authorities should "strive to begin construction [of the dam] this year" and that environmental impact assessments for the project will "be approved as soon as possible".
India has consistently conveyed its concerns to China over the project, and urged the country to ensure that the interests of lower riparian states are not harmed by upstream activities.
The outline of the FYP lists the dam among projects that serve major national strategies. The Sichuan-Tibet railway line is another such project.
The railway line from Ya'an in Sichuan to Nyingchi in Tibet is a key infrastructure project for the Chinese government. It lies just across from Arunachal, and is the first segment of a line that will eventually run to Lhasa. It will be the second major rail link from China's hinterland to Tibet.
Also read: China hikes defence budget to $209 billion, 6.8% increase
Last November Xi "gave the instruction" to begin work on the project, calling it "a major step in safeguarding national unity".
According to The Hindu, Zhu Weiqun, a party official formerly in charge of Tibet policy, said last year the railway will help "transport advanced equipment and technologies from the rest of China to Tibet".
"If a scenario of a crisis happens at the border, the railway can act as a 'fast track' for the delivery of strategic materials," the newspaper quoted him as saying.
The FYP also emphasised improving China's strength in high-tech industries. In a break from decades-long tradition, the FYP did not outline a growth target, but it listed an annual target to increase R&D spending "by more than 7 per cent per year". It said China "will take self-reliance in science and technology as strategic underpinning for national development" and "will focus on the development of strategic emerging industries including information technology, biotech and new energy".