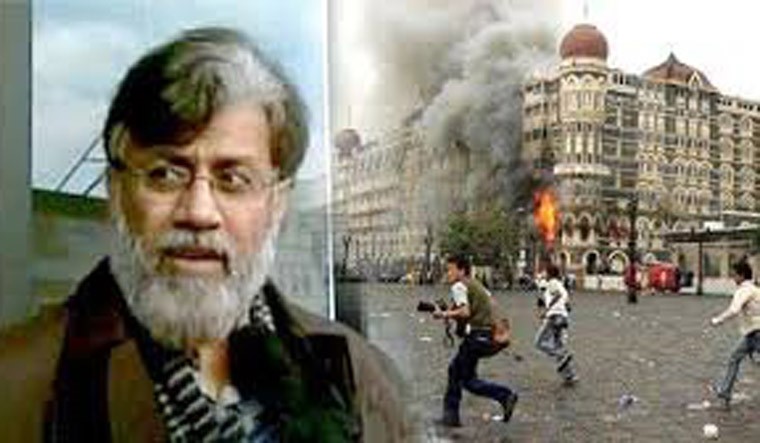 26/11 attack accused Tahawwur Rana petitions US court against extradition to India
26/11 attack accused Pakistani-origin Canadian Tahawwur Rana has petitioned a US court against his extradition to India.
The businessman filed a writ of habeas corpus challenging a recent US court order that allowed for his extradition to India where he is facing trial for his involvement in the 2008 Mumbai terror attack.
Last month, the US district court Central district of California had approved the extradition of the 26/11 attack accused Rana to India.
Filing the writ of habeas corpus through his attorney, Rana, 62, challenged his extradition by the government of India. Rana's extradition would violate the United States-India extradition treaty in two respects, his attorney argued.
The writ of habeas corpus primarily acts as a writ of inquiry, issued to test the reasons or grounds for restraint and detention.
Also read: India in touch with US authorities on Tahawwur Rana's extradition: Foreign secy
First, Rana has been tried and acquitted in the United States district court for the northern district of Illinois for charges based on the identical conduct for which India seeks to prosecute him.
It argued that extradition is therefore barred under Article 6(1) of the Treaty, which declares that "[e]xtradition shall not be granted when the person sought has been convicted or acquitted in the Requested State for the offence for which extradition is requested."
Second, the materials submitted by the Indian government – consisting principally of transcripts and exhibits from Rana's trial in the northern district of Illinois – fail to establish probable cause that he committed the offences for which India has charged him.
The Indian government's extradition request thus fails to satisfy Article 9.3(c) of the Treaty, it said, adding that the court should grant the writ of habeas corpus, deny extradition, and order Rana released, the writ says.
Also read: Tahawwur Rana was very relaxed after 26/11 Mumbai attacks: US court document
On June 10, 2020, India filed a complaint seeking the provisional arrest of Rana with a view towards extradition. The Biden administration had supported and approved the extradition of Rana to India.
"The court has reviewed and considered all of the documents submitted in support of and in opposition to the request, and has considered the arguments presented at the hearing, judge Jacqueline Chooljian, US magistrate judge of the US district court Central District of California, said in a 48-page court order dated May 16.
During court hearings, US government attorneys argued that Rana was aware that his childhood friend Pakistani-American David Coleman Headley was involved with Lashkar-e-Taiba (LeT), and that by assisting Headley and affording him cover for his activities, he was supporting the terrorist organisation and its associates.
Also read: US court approves extradition of 26/11 attack accused Tahawwur Rana to India
Rana knew of Headley's meetings, what was discussed, and the planning of the attacks, including some of the targets. The US government asserted that Rana was part of the conspiracy and there is probable cause that he committed the substantive crime of commission of a terrorist act.
Rana's attorney on the other hand opposed the extradition. Rana, who is currently detained at the metropolitan detention center in Los Angeles, was arrested in the US on an extradition request by India for his role in these attacks.
India's National Investigation Agency (NIA) is probing his role in the 26/11 attacks carried out by Pakistan-based Lashkar-e-Taiba terrorists in 2008. The NIA has said that it is ready to initiate proceedings to bring him to India through diplomatic channels.
A total of 166 people, including six Americans, were killed in the 2008 Mumbai terror attacks in which 10 Pakistani terrorists laid a more than 60-hour siege, attacking and killing people at iconic and vital locations of Mumbai.