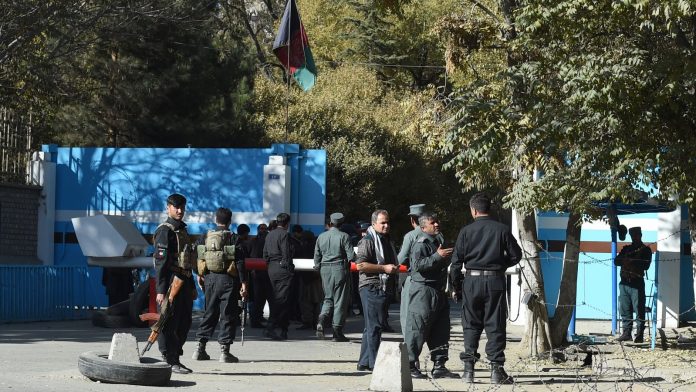 At least 25 people have been left dead or injured in an attack by three gunmen on the premises of Kabul University on Monday (November 2).
According to reports, one of the three attackers was a suicide bomber who blew himself up on university premises. Following the blast, the other two started shooting indiscriminately at students.
They were involved in a gun battle with security forces for a few hours as they tried to flee from Kabul following the explosion.
Related news: India reiterates stress on Afghanistan-led peace process at Doha meet
Security forces eventually shot down both of them.
"They were shooting at every student they saw," Fathullah Moradi, a witness, told Reuters. He and some of his friends escaped through a university gate, he said.
"Three attackers were involved. One of them blew up his explosives at the beginning, two were brought down by the security forces," interior ministry spokesman Tariq Arian told AFP, adding that at least 25 people had been killed or wounded.
Arian, however, didn't tell how many were killed and how many injured although local media pegged the fatalities at 20.
The attack came in the backdrop of peace talks between the insurgents with the US-backed government.
Related news: 25 killed, 8 injured in attack on gurudwara in Afghanistan
In a similar attack on the Sikh community in March, a heavily armed gunman had fired at people inside a gurudwara leaving 25 dead and eight injured.