India's counterstrike on China
India has decided to take Chinese expansionism head-on, both diplomatically and on the trade front. On Monday (June 29), India fired the first salvo in the trade war by banning 59 apps and Chinese search engines, including the hugely popular TikTok. This is a clear message to China that its companies can no longer benefit from India's demographic dividend and target the country's youth for profits in the digital space.
India's opening gambit would, obviously, elicit a Chinese response. There would be a guaranteed blowback from Beijing in the form of delays in clearing Indian imports and reciprocatory bans on exports from New Delhi. Early estimates suggest at least 30 per cent of the current trade between India and China would be the collateral victim of the territorial fight on the LAC.
What are India's options in this evolving trade war? Which sectors would suffer the most? Is this an opportunity to make India self-reliant, or are we going to suffer the economic and financial consequences of cutting ties with our biggest trade partner? How can the Chinese react?
As part of our ongoing series on India's options, today we discuss if India Inc can boycott Chinese products and source their raw material from other sources.
Uploaded 02 July, 2020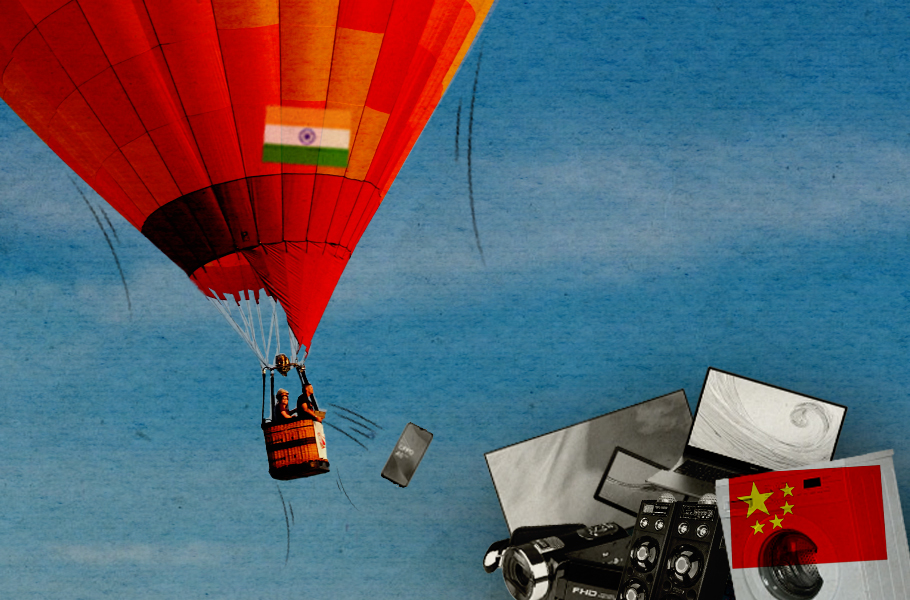 How India Inc can save business and prestige by boycotting China
Nationalism is always good electoral politics. But can it be good economics, especially when dealing with your biggest trade partner?
On Thursday, one of India's biggest metal companies, JSW Steel, announced it will stop importing raw material completely from China in the next 24 months. JSW Steel's current imports from China are in excess of ₹540-crore and a decision to rely on domestic raw material would have a huge impact on costs and supply lines. But, its owners seem ready to join the chorus for boycotting Chinese products.
One of India's leading home appliances brand, TTK Prestige, has also made a similar announcement amid the raging anti-China sentiment: it has said it will stop all imports from China by September this year and put all its efforts in making Prime Minister Narendra Modi's 'Atmnribhar' bharat cry a reality.
The company has told the stock exchange in its annual filing that import of parts from China is already down to just 10 per cent of sales, since it has been aggressively following the 'Make in India' policy for some years by fortifying local vendors.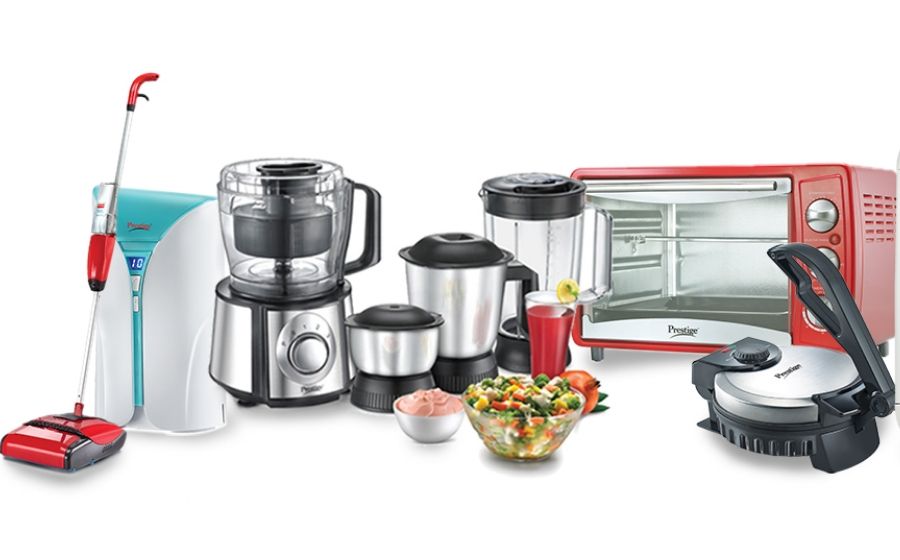 In times where large companies like Maruti Suzuki India and Bajaj Auto in the automobile sector; pharmaceutical companies and consumer durables makers, auto component companies and a range of others are stressed because of an unseemly crackdown on imports from China, how is TTK Prestige able to lower and then eliminate imports from China?
A source told The Federal that China has always held twin advantages: mass manufacturing and resultant lower costs. "Their business model is meant for exports through economies of scale whereas in India, our business model is meant for domestic first and exports later. A decade back, 80 per cent of cookware – pots and pans – of TTK Prestige was being imported from China. But after the company set up huge factories and achieved economies of scale, imports of cookware were stopped. Now, not a single pot or pan is being imported, everything is being manufactured in India. Then, small appliances like kettles, flasks, OTGs (Oven Toaster Grills) were also being imported from China but again, by setting up factories in India and achieving mass production, the company has been able to build these products in large numbers in India and become viable in these categories without resorting to imports. TTK Prestige is a cash rich company so has been able to invest in capacity building through their own internal accruals".
Related News: Tractors hold the field, but commercial vehicles have a rocky road ahead
If TTK Prestige and Jindal can, so can others, right? Well, many cannot. In TTK's case, competition is limited in the pressure cooker category, TTK has multiple competitors in the cookware business and the unorganised sector here resorts to Chinese imports. TTK Prestige had just about two million units of annual manufacturing capacity for cookware a decade back but has ramped this up five fold to 10 million units now.
Also, carrying the analogy of a small appliances maker to other sectors makes little sense, since import heavy sectors such a mobile phones, some auto components and much of the pharmaceutical sector depend on China due to absence of these products in the Indian manufacturing basket.
R C Bhargava, Chairman of India's largest car maker, Maruti Suzuki India, points out that the nature of imports for the small appliances industry and for autos is quite different. "Pressure cookers don't use electronics or semi conductors but both these are essential for automobile manufacturing. India has no industry for semi conductors, we do zero manufacturing of semi–conductors here. Cars are increasingly using electronics so auto industry must necessarily import electronics from outside. As car manufacturers, we import very very small quantity of components directly from China. Maruti wants a competitive domestic industry but we have been unable to create a competitive domestic industry for say, electronics in India in all these years".
Facts don't lie.

BJP says:
Make in India.

BJP does:
Buy from China. pic.twitter.com/hSiDIOP3aU

— Rahul Gandhi (@RahulGandhi) June 30, 2020
As this tweet by Rahul Gandhi suggests, Indian imports from China had been increasing exponentially during the Modi government's tenure, before beginning a decline last year. Data put out by the Commerce Department show that the biggest jump in imports from China was seen in two years of the first term of the Modi government: 2014-15 and in 2017-18. In both these years, imports from China increased by nearly 20 per cent year on year. In fact, in the last six years, only 2019-20 saw a noticeable decline in Chinese imports into India. Another fact: during the Modi years, imports from China have increased by over ₹90,000 crore though their share in India's entire import basket remained between 13-14 per cent (rising only in the two years when there was a significant jump).
Meanwhile, India's auto component industry imports parts worth $4.75 billion from China each year. While the amount seems huge, it is merely four per cent of the entire automotive value chain, says President of the Automotive Component Manufacturers Association of India (ACMA), Vinnie Mehta.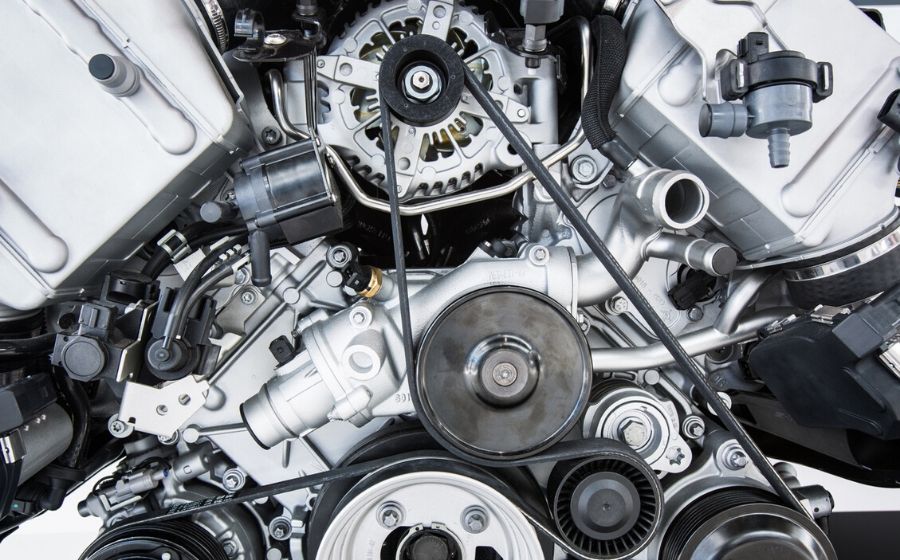 "We import where we have no competence. India has no electronics hardware manufacturing base to speak of…we leapfrogged from BS IV to BS VI in three years when Europe and other regions did this transition in 12 years. When we leapfrog, industry does not get enough time for localisation and components need to be imported," Mehta says.
Government needs to help industry become self-reliant and reduce its overall import dependence. "We need lower cost of capital, rationalising the cost of logistics and other costs such as cost of energy etc. It is a knee jerk reaction to suddenly frown upon imports. Indigenous development of any component takes two to three years, it cannot be achieved overnight".
As the government mulls licensing imports of parts for making television sets and mobile phones, perhaps a renewed thrust on 'Make-in-India' initiative would yield better results than a return to the dreaded license raj.