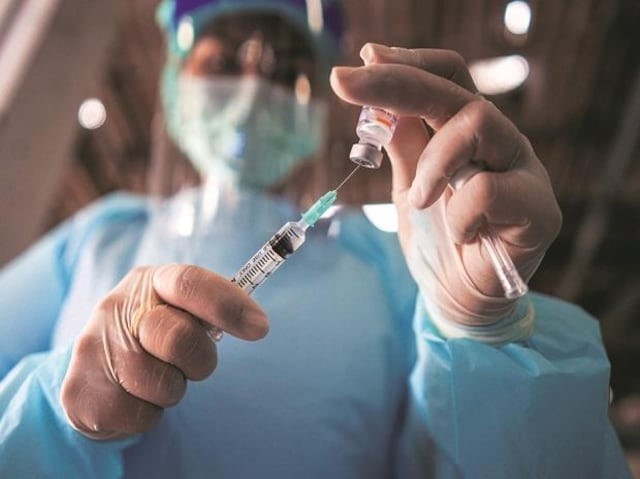 Amid rising cases of Covid-19 and seasonal influenza, the government is planning a nationwide mock drill on April 10 and 11 to take stock of hospital preparedness.
According to a joint advisory issued by the Union health ministry and the Indian Council of Medical Research (ICMR) on Saturday, both public and private health facilities in all districts are expected to participate in the exercise aimed at taking stock of availability of medicines, hospital beds, medical equipment and medical oxygen.
The exact details of the mock drill shall be communicated to the states in the virtual meeting scheduled on March 27, the advisory stated.
Also read: COVID-19: India records 1,590 fresh cases, highest in 146 days
Decrease in testing
The joint advisory highlighted that in the past several weeks, Covid-19 testing has declined in some states and the current testing levels are insufficient as compared to the standards prescribed by the World Health Organization (WHO), i.e 140 tests per million.
Testing at the levels of districts and blocks also varies, with some states heavily relying on the less sensitive rapid antigen tests.
"Hence it is critical to maintain optimum testing for Covid-19, equitably distributed (with suitable modifications to address emergence of new cluster of Covid cases) across the states. This is especially important to identify any emerging hotspots and take pre-emptive steps to curb virus transmission," it stated.
The joint advisory is in continuation of the health ministry's earlier communications on March 10 and 16 on the issue of seasonal circulation of pan-respiratory pathogens in the country as well as public health response to COVID-19 in states and Union territories.
Rising numbers
As on date, most of the active Covid-19 cases in the country are largely being reported by a few states like Kerala (26.4 per cent), Maharashtra (21.7 per cent), Gujarat (13.9 per cent), Karnataka (8.6 per cent) and Tamil Nadu (6.3 per cent).
Currently, the most prominent subtypes of Influenza in circulation in the country seem to be Influenza A (H1N1) and Influenza A (H3N2).
No need to panic, say experts
Meanwhile, some medical experts say the new XBB.1.16 variant could be driving the rise in cases but add that there's no need to panic. People should follow Covid-appropriate behaviour and get booster shots if they have not already, they say.
They also say this rise could be a result of more people getting themselves tested for Covid as a precaution when they actually get infected with the influenza virus and develop fever and related ailments.
Over the past week, Delhi has seen a rise in daily Covid cases amid a sharp increase in H3N2 influenza cases in parts of the country.
Dr Jugal Kishore, head of the medicine department at the Centre-run Safdarjung Hospital in Delhi, said that Covid has become "similar to influenza" where the virus undergoes change every year and infects people.
"Omicron infected more than 95 per cent of the population. People have developed antibodies against it and chances of infection from the same variant are less unless the surface antigens change. XBB.1.16, a variant of Omicron, which originated in Japan and was found in China and Singapore, could be behind the rise in cases (in India)," he said.
Also read: COVID-19 infection can change structure of our genes: Study
Dr Richa Sareen, a consultant in pulmonology at Fortis hospital here, said, "I feel the rise in Covid cases is led by the new variant. But XBB.1.16 is a variant of Omicron and so there shouldn't be much to worry about as most people have developed antibodies over time, especially after the last wave driven by Omicron," she said.
However, there's a need to exercise caution and people should wear masks in crowded places, she said, adding that those who are immune-compromised or have co-morbidities should be extra careful.
(With Agency inputs)