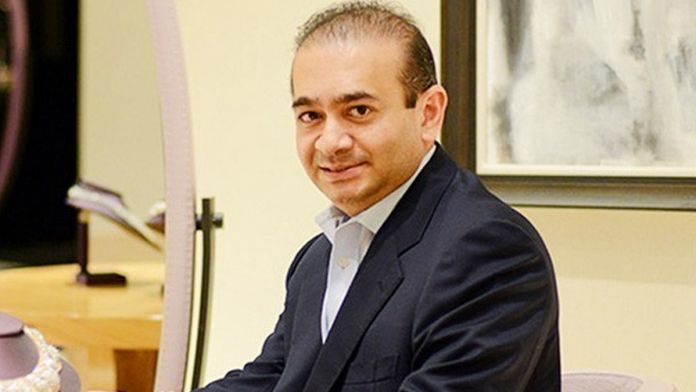 Soon after Prime Minister Narendra Modi was accorded a warm welcome on his return from a three-nation tour, the Congress on Thursday said it will stand at the airport for a reception of the prime minister when the government brings back fugitive offenders Nirav Modi and Lalit Modi.
"We will also accord a grand welcome (to the prime minister), but only on the condition that the other Modis are brought back. We will also stand at the Delhi airport and offer a grand welcome if Lalit Modi or Nirav Modi is brought back to India by the government," Congress spokesperson Pawan Khera told reporters here.
He was asked to comment on Modi getting a rousing welcome at the airport after his tour to Japan, Papua New Guinea and Australia.
Khera, however, cited reports and claimed that soon after Modi landed back home, an Australian university announced a ban on admission for Indian students from five states.
On Modis achievements, the Congress leader said even within two hours of his arrival back home, when his jet lag would also not have gone, an Australian university announced that it will not allow Indian students from five states to get admitted.
"Is this the achievement of the prime minister? He would not even have reached home from the airport when this news came in. Whenever the Indian prime minister goes abroad, he represents India. His first and primary responsibility is to safeguard Indias interests even if he gets accolades and holds big programmes for himself.
"What steps have you taken on Australia banning students from five Indian states and when will there be a discussion when the future of Indian students is in danger? This is a very bitter reply in diplomacy when students are banned soon after your landing back," Khera said.
He also said every right-thinking Indian is supporting the wrestlers agitating at Jantar Mantar here. Congress general secretary Priyanka Gandhi Vadra had also gone to the protest site and spent some time with the wrestlers, Khera added.
"So have our other leaders and a lot of concerned citizens are trying to reach out to the wrestlers. The prime minister … is less than four-five kilometres away. Smriti Irani, all these ministers, they live around three to four kilometres from Jantar Mantar. It is unfortunate that not a single minister was seen there.
"We have all witnessed protests. When we were in power, there was a sensitivity in governments during those days. You see not even an iota of sensitivity in this government or anybody in this government. Not even in the sports minister," the Congress leader said.
---
(Except for the headline, this story has not been edited by The Federal staff and is auto-published from a syndicated feed.)