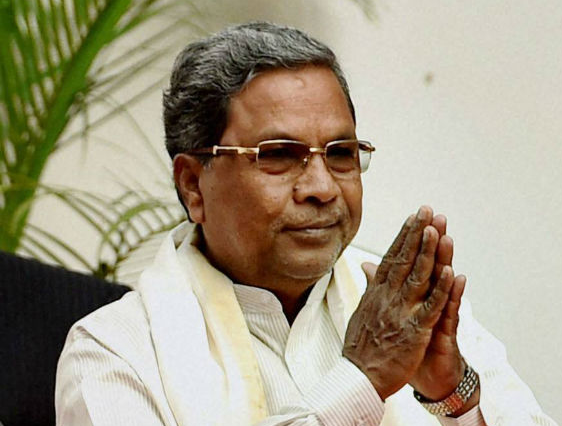 Tamil Nadu BJP chief K Annamalai on Saturday congratulated Congress leader Siddaramaiah on becoming Karnataka Chief Minister and sought to know the source of funding for implementing the partys five poll promises, as the Rs 2,000 denomination currency would be withdrawn by this September.
He took exception to Chief Minister M K Stalin for attending the swearing-in ceremony of Siddaramaiah and the latters deputy D K Shivakumar, who during the run-up to the Karnataka election, had assured to have the Mekedatu dam constructed across the Cauvery river. The proposed project went against Tamil Nadus interest, Annamalai said.
"I congratulate Siddaramaiah on becoming the Chief Minister, with peoples mandate. Where does the Congress government have funds to implement its five poll assurances, which require about Rs 65,000 crore per year? Rs 2,000 currency notes cant be bundled in bags anymore as they would be withdrawn by this September," Annamalai sarcastically said while speaking to reporters here.
Financial aid of Rs 2,000 to women heads of families, aid to unemployed graduates and diploma holders, 10 kg free rice to BPL families, 200 units of free power for every household in Karnataka and free bus travel passes for women were the poll assurances of the Congress party.
Annamalai said he could understand the discomfiture of Stalin over his remark on withdrawal of the high-value currency note, "as these will not be in circulation to be spent during the 2024 Lok Sabha election". Stalin had claimed that the banknote was being withdrawn by the BJP-led government at the Centre to conceal its poll debacle in Karnataka.
"The withdrawal of the high-value currency note is part of the Central governments initiative to ensure clean government, clean politics and clean notes. It should not be confused with demonetisation. As the nation switches to digital transaction in a big way, the scope for hoarding money gets eliminated," Annamalai claimed.
In his opinion, even the Rs 500 denomination notes would be withdrawn in the next 10 years when India becomes completely empowered to conduct financial transactions digitally. "Under such circumstances, only the currencies of lower denominations would remain in circulation for the benefit of traders and general public.. this is part of our democracy and our growth," he said.
On Friday, the Reserve Bank of India announced that Rs 2,000 denomination notes will be withdrawn from circulation by September-end and said the notes would remain legal tender beyond the withdrawal date for the public to transact. The banks have been told to cease issuance of Rs 2,000 denomination notes with immediate effect.
Later, participating in the BJP Mahila Morchas agitation against the hooch tragedy in Tamil Nadus Villupuram and Chengalpattu districts, Annamalai slammed the ruling DMK for the death of innocent people.
---
(Except for the headline, this story has not been edited by The Federal staff and is auto-published from a syndicated feed.)