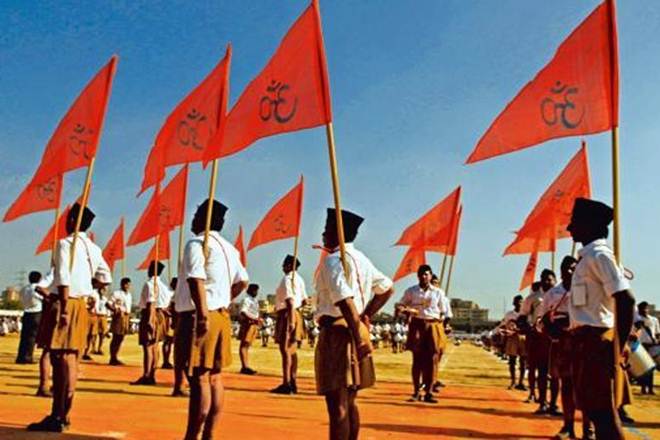 Permission has been granted to the Rashtriya Swayamsevak Sangh to hold route marches on April 16 in 45 places across Tamil Nadu, police said on Thursday.
The traditional rallies would be held in 45 places including Chennai, Vellore, Hosur, Salem, Chengalpattu, Kancheepuram, Tiruvannamalai, Arani, Coimbatore, Mettupalayam, Palladam, Karur, Tenkasi, Kanyakumari, Tiruchirappalli and Madurai, an RSS spokesperson said.
Police said the permission was granted following the dismissal of Tamil Nadu's appeals in the Supreme Court. Adequate security arrangements were in place, it added. Since last year, the RSS has been attempting to hold processions but could not do so.
The government had refused permission and the matter also went to the Madras High Court. When the RSS announced its route marches, the Viduthalai Chiruthaigal Katchi opposed it and said it would hold a human-chain movement for social harmony.
On April 11, the Supreme Court upheld the Madras High Court orders allowing RSS to hold marches in the State and dismissed the appeals of the Tamil Nadu government.
A bench of Justices V Ramasubramanian and Pankaj Mithal said, "All special leave petitions are dismissed."
The ruling DMK termed as unfortunate the top court dismissing the government's appeals.
---
(Except for the headline, this story has not been edited by The Federal staff and is auto-published from a syndicated feed.)